Men's ice hockey drops game to St. Anselm
---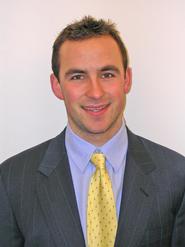 St. Anselm College scored three goals in a wild third period, and the Hawks held on for a 4-2 win against Hamilton College in a NESCAC/ECAC East crossover game played at Hamilton's Russell Sage Rink on Feb. 12.
Joe Buicko '11 and Chris Lorenc '10 scored one goal and tallied one assist apiece for Hamilton (11-8-2 overall, 8-7-1 NESCAC). Scott Hefferman '11 finished with 24 saves.
St. Anselm (11-8-1, 8-7-1 ECAC East) started the scoring just 26 seconds into the first period. After a scoreless second period, the Hawks went up 2-0 on a power-play goal 6 minutes, 43 seconds into the third.
Lorenc scored his 12th goal of the season off an assist from Buicko at 10:20 in the third to make the score 2-1. Nine seconds later, St. Anselm answered with a goal of its own to go back up by two.
With 5:24 left, the Continentals pulled Hefferman for an extra skater. The move paid off when Buicko found the back of the net for his seventh goal of the season with 4:53 remaining to put the Continentals within 3-2. BJ Lalonde '12 and Lorenc were credited with assists. Forty seconds later, St. Anselm sent a shot past Hefferman to regain the two-goal advantage and account for the final score.
Hamilton was 0-for-5 on the power play, while St. Anselm was 1-for-5. The Continentals held a 32-28 advantage in shots on goal.
Hamilton will host New England College on Saturday, Feb. 13, for another NESCAC/ECAC East crossover game.