Men's ice hockey earns first win of the season
---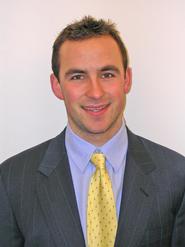 Hamilton College rallied with five goals in the third period for an 8-6 win against visiting Wesleyan University in a New England Small College Athletic Conference game played at Russell Sage Rink on Nov. 21.

Jerome Wallace '10 scored the game-winner and made the score 7-6 on assists by Brandon Broad '12 and Anthony Scarpino '12 with 2:25 left in the third period. Steven Lucchetti '12 clinched the victory on an empty-net goal with 13 seconds remaining.

Lucchetti finished with two goals, but Chris Lorenc '10 led the offense with two goals and one assist. Wallace, Broad and Vaclav Tomicek '10 added one goal and one assist each.
The Continentals (1-1 overall, 1-1 NESCAC) opened the scoring just 1 minute, 19 seconds into the first period, when Lorenc found the back of the net off an assist from Tom Chiappetta '11. Wesleyan (0-2, 0-2) answered 11:44 into the first, and the Cardinals added two more goals in the period for a 3-1 lead at the first intermission.
Broad started the second period with a goal off passes from Scarpino and Wallace 9:33 in to cut the Cardinals' lead to one. Wesleyan answered with a power-play goal 1:56 later. With 5:29 left in the period, Tomicek passed the puck to Lucchetti, who snuck a shot by the Cardinal goalie to cut the deficit to one again. Wesleyan scored with 2:14 remaining to make the score 5-3.
In the third period, Hamilton turned up the offense. Tomicek scored 57 seconds into the period as Harry Biggs '10 and Joe Houk ' 13 were credited with assists. Anthony Ruberto '13 tied the score at 5-5 just 34 seconds later off a pass from Lorenc. Lorenc was involved again with a goal on a power play off assists from Chiappetta and BJ Lalonde '12 at 9:39. Lorenc put Hamilton up 6-5 with the goal, but the lead didn't last long, as Wesleyan tied the score 1:39 later.
Scott Hefferman '11 had 17 saves for the Continentals. Hamilton was 1-for-6 on the power play. The Continentals enjoyed a 52-23 shot advantage, and now lead the all-time series, 24-3-3.
The Continentals return to action on Tuesday, Nov. 24, when they travel to SUNY Cortland for a non-conference game at 7 p.m.