Men's ice hockey edged by Middlebury
---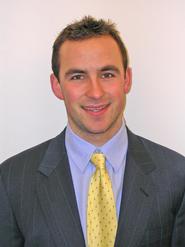 Middlebury College scored the game-winning goal with 5:58 left in the third period, and the nationally ranked No. 8 Panthers went on to a 3-1 win over visiting Hamilton College in a New England Small College Athletic Conference game at Kenyon Arena on Jan. 8.

Hamilton (5-4-1 overall, 2-3-0 NESCAC) took a 1-0 lead midway through the first period with a power-play goal. BJ Lalonde '12 ripped a shot from the point that was saved by the Middlebury goalie, but Chris Lorenc '10 was there to put home the rebound for his seventh goal of the season. Andrew White '13 was also credited with an assist.
The Panthers (6-1-2, 3-0-2) had a nice opportunity at 15:30 to tie the game, but a give-and-go between two players ended in a save by Calvin Bartel '13. Bartel finished with 23 stops.
Hamilton had a chance to increase its lead nine minutes into the second period, but a shorthanded breakaway attempt by Tom Chiappetta '11 was stopped by the Panther goalie. Middlebury netted the equalizer on the power play with 2:30 left in the period. The Panthers won the face-off and quickly scored on a slap shot from the top of the left circle.

Middlebury scored the game-winner on a rebound from just outside the crease, after Bartel turned away a backhander by one of the Panthers. Middlebury secured its win on an empty net goal with 18 seconds left while the teams skated 4-on-4. The Panthers held a slight advantage in shots on goal, 26-23.
The Continentals return to action on Saturday, Jan. 9, when they travel to Williams College for another NESCAC game at 3 p.m.