Men's ice hockey edges Skidmore
---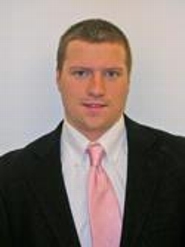 Brandon Broad '12 scored with 25 seconds left in regulation to give visiting Hamilton College a 4-3 win over Skidmore College in a NESCAC/ECAC East crossover game played at the Saratoga Springs City Rink on Jan. 23.
Chris Lorenc '10 scored two goals and assisted on another for the Continentals (8-6-2 overall, 5-5-1 NESCAC). Lorenc leads the team with 11 goals and 18 points. Joe Buicko '11 added two assists and has a team-best 11. Tom Chiappetta '11 scored one goal, and Scott Hefferman '11 finished with 28 saves to improve his record to 3-3-1.
Skidmore (7-10-0, 6-5 ECAC East) jumped in front 2 minutes, 10 seconds into the first period with a shot that eluded Hefferman. The Continentals tied the score with 1:15 left in the period when Lorenc scored an unassisted short-handed goal after stealing the puck in the Thoroughbred zone.
Skidmore went up 2-1 with a power-play goal at 1:34 of the second. Chiappetta tied the score at 2-2 with a power-play goal from Lorenc and Buicko at 9:38 in the period. It was Chiappetta's seventh goal this season, and his second in as many games.
Hamilton took its first lead at 2:46 of the third when Lorenc scored his NESCAC-leading 11th goal off a scramble in front of the Thoroughbred goalie. At 10:09 of the third, Skidmore tied the score at 3-3.

The Continentals put pressure on in the final minute, and it resulted in Broad scoring his third goal of the season at 19:35. Ryan Guerin '11 and Anthony Scarpino '12 were credited with assists.
The Continentals held a 34-31 advantage in shots on goal. Hamilton and Skidmore were both 1-for-4 on the power play.
The Continentals return to action on Friday, Jan. 29, when they host the University of Southern Maine for another NESCAC/ECAC East crossover at 7 p.m.