Men's ice hockey downed at Williams in regular season finale
---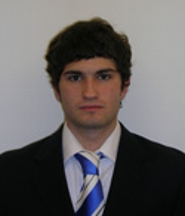 Mike Brofft posted one goal and two assists to lead Williams College to a 5-1 win over Hamilton College in the NESCAC regular season finale for both teams at Williams' Lansing-Chapman Ice Rink on Feb. 19.

Williams (11-8-5 overall, 8-8-2 NESCAC) snapped a seven-game winless streak. The Ephs defeated the Continentals by the same 5-1 score at Hamilton on Dec. 10. Williams is the No. 5 seed for the 2012 NESCAC championship and will travel to No. 4 Tufts University for the quarterfinals on Saturday, Feb. 25.

Hamilton (8-13-3, 4-12-2) has posted one win in its last 11 games. The Continentals clinched the No. 8 seed thanks to a loss by Connecticut College on Saturday. Hamilton travels to Amherst, Mass., to take on No. 1 seed Amherst College in the quarters on Saturday at 7 p.m.

Mark Lyons added a goal and an assist, and Justin Troiani, Cody Skinner and Nick Anderson scored the other goals for the Ephs. Anderson leads the team with 11 goals and 24 points. Craig Kitto tallied two assists, and Peter Mistretta, John Wickman and Evan Dugdale added one apiece. Ryan Purdy stopped 39 shots in net.

Joe Rausch '15 scored his second goal of the season for the Continentals. Sam Choate '12 was credited with his third assist and Connor Miyamoto '15 posted his first career point with an assist. Cam Gibbar '13 started in goal and made 33 saves in 33 minutes, 26 seconds. Joe Quattrocchi '14 stopped 12 shots the rest of the way.

Williams took the lead on a power-play goal by Lyons with 4:03 remaining in the first period. Mistretta found Lyons in front for a one-timer at the far post and the Ephs led 1-0 at the first intermission.

Hamilton pulled even at 5:18 of the second period when Rausch fired a wrist shot over Purdy's shoulder. Williams took the lead for good 1:48 later when Troiani tallied a power-play goal.

Brofft sent a wrist shot from the right point past Gibbar to make it 3-1, and Skinner's power-play goal with 1:25 left in the period gave the Ephs a 4-1 lead heading into the second intermission. Anderson closed the scoring with a power-play goal at 4:31 of the third. Kitto's shot was initially saved, but Anderson was there to bang home the rebound.

After scoring only nine power-play goals all season, Williams tallied four in seven chances against Hamilton. The Ephs rank 63rd on the power play in Division III. The Continentals went 0-for-6 with the extra skater.