Men's ice hockey falls to Bowdoin
---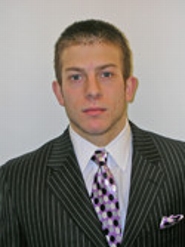 Bowdoin College scored the final six goals and pulled away to a 6-1 win against Hamilton College in a New England Small College Athletic Conference game at Bowdoin's Watson Arena on Feb. 6.
The Polar Bears (13-5-1, 10-4-1 NESCAC) have won six straight home games dating back to Jan. 9, while the Continentals (11-7-2, 8-6-1 NESCAC) had their seven-game unbeaten streak snapped. Despite the loss, Hamilton clinched a spot in the 2010 NESCAC championships.
The Continentals carried the pace of play in the first period, thanks in great part to a trio of power plays. Bowdoin's goalie held Hamilton at bay with several saves until Hamilton finally converted at 15:58, as Chris Lorenc '10 fed Joe Buicko '11 with a nifty cross-ice pass for a one-timer goal. Buicko has six goals this season, and Lorenc leads the team with 21 points. The Continentals held a 13-12 shot advantage.
Hamilton carried their one-goal edge until late into the second period, when the Polar Bears picked up the puck in the neutral zone and skated down the left side, beating a defender and then tucking a shot inside the left post to tie the game at the 12:57 mark. Less than two minutes later on the power play, Bowdoin took the lead ripping a shot from the point that was initially saved by Scott Hefferman '11, but the Polar Bears scored on the rebound at 14:40 for a 2-1 advantage that they carried into the second intermission.
Bowdoin wasted little time adding to their lead in the third period as the Polar Bears swatted home a loose puck just 12 seconds in. The Polar Bears added three more goals before the end of regulation.

Hefferman collected 23 stops for Hamilton in 50:52 before being relieved by Ian Stearns '10, who stopped six shots in his first appearance this season. Bowdoin finished 1-for-4 on the power play, scored two short-handed goals and held a 35-24 edge in shots. The Continentals ended up 1-for-6 with the extra man.
Hamilton will host St. Anselm College on Friday, Feb. 12, for a NESCAC/ECAC East crossover game.