Men's ice hockey falls to Williams in overtime
---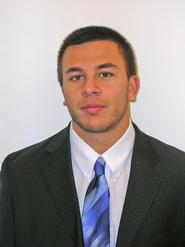 A goal 65 seconds into overtime lifted nationally ranked No. 10 Williams College to a 3-2 victory against visiting Hamilton College in a New England Small College Athletic Conference game at Lansing Chapman Rink on Jan. 9.

Andrew Jelinek '13 and Tom Chiappetta '11 each scored one goal for Hamilton (5-5-1 overall, 2-4-0 NESCAC). Scott Hefferman '11 finished with 32 saves for the Continentals.
Williams (7-1-1, 5-1-0) got on the scoreboard first 4:02 into the first period. The Continentals responded 2:40 later, when Jelinek scored his third goal of the season. Joe Houk '13 and Jerome Wallace '10 were credited with assists.
The Ephs put themselves up 2-1 with 4:22 remaining in the second period. Hamilton tied the score for a second time with 6:17 left in the third period when Chiappetta capitalized on a power play. The goal sent the game into overtime and was Chiappetta's fifth this season. Joe Buicko '11 and Andrew White '13 recorded the assists.

The Continentals had two shots on goal in the overtime period, and held a 42-35 advantage for the game. The Continentals were 1-for-6 on the power play while Williams was 0-for-2.
Hamilton will host nationally ranked Amherst College for another NESCAC game on Tuesday, Jan. 12, at 7 p.m.