Men's ice hockey moves into national rankings
---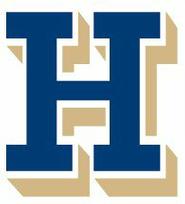 Hamilton College is ranked 13th in the latest USCHO.com Division III men's ice hockey Top 15 poll, which was released on Feb. 21.

Eighteen coaches and two men's hockey writers have votes in the poll. Hamilton has 55 points, which is just ahead of No. 14 Williams College with 51. Bowdoin College is the other ranked New England Small College Athletic Conference (NESCAC) team at No. 10.

USCHO.com poll

The national ranking is a first this season for the Continentals. Hamilton is 6-0-2 in its last eight games, and has won eight straight on the road.

The Continentals (14-6-4 overall, 11-4-4 NESCAC) have clinched the No. 1 seed in the NESCAC championship for the first time in the event's 12-year history. Hamilton hosts No. 8 seed Wesleyan University in a championship quarterfinal on Saturday, Feb. 26, at 3 p.m. The Continentals last hosted a NESCAC postseason event in 2002.