Men's ice hockey picks up road win over Colby
---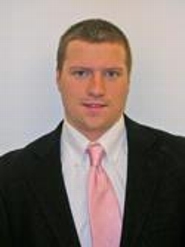 Brandon Broad '12 scored the game-winning goal with 7 minutes, 8 seconds left in the third period, and had an assist on the other goal to power Hamilton College to a 2-1 victory over Colby College in a New England Small College Athletic Conference game at Colby's Alfond Rink on Feb. 5.

The Continentals (11-6-2 overall, 8-5-1 NESCAC) are the first team to defeat Colby in their rink this season. Hamilton is 6-0-1 in its last seven games.

Joe Houk '13 scored one goal for Hamilton. Calvin Bartel '13 played the opening period and made 12 saves, and Scott Hefferman '11 stopped all 18 shots over the final two periods for the Continentals.

The Mules (10-5-3, 6-5-3) got on the scoreboard first 8:00 into the opening period. Hamilton tied the score with 4:04 left in the first, when Houk scored a power-play goal -- his third goal of the season -- off an assist from Broad.
Broad broke the tie and secured the win for the Continentals with his fourth goal this season at 12:52 of the third period. Anthony Ruberto '13 was credited with the assist. Hamilton was 1-for-5 on the power play, while Colby was 0-for-6. The Mules held a slight 31-27 advantage in shots on goal.
Hamilton heads to Bowdoin College for another NESCAC game on Saturday, Feb. 6, at 4 p.m.