Men's ice hockey player honored by NESCAC
---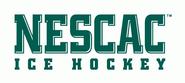 Hamilton College's Anthony Scarpino '12 (Meadville, Pa./Meadville HS) was selected the New England Small College Athletic Conference men's ice hockey player of the week on Feb. 22.
Scarpino scored two goals and assisted on three others in a 2-0-0 weekend for Hamilton. He posted two goals, including the game-winner, and added an assist in a 6-2 rout of Massachusetts-Boston on Feb. 19. He was credited with two assists, including the lone helper on the game-winning goal in overtime, as the Continentals edged Babson College 4-3 on Feb. 20.
Scarpino is tied for eighth in the NESCAC with 12 goals. Hamilton (14-8-2 overall, 11-7-1 NESCAC) is the sixth seed in this weekend's conference championships. The Continentals travel to No. 3 seed Williams College for a quarterfinal game on Saturday, Feb. 27, at 7 p.m.