Men's ice hockey plays to tie with Castleton State
---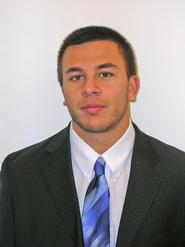 Hamilton College played to a 2-2 tie with Castleton State College in a NESCAC/ECAC East crossover game played at Castleton's Spartan Arena on Jan. 22.
Ryan Guerin '11 and Tom Chiappetta '11 scored one goal apiece for Hamilton (7-6-2 overall, 4-5-1 NESCAC). Joe Buicko '11 added two assists, and Calvin Bartel '13 finished with 30 saves for the Continentals.
The Spartans (6-6-3 overall, 4-4-2 ECAC East) grabbed a 1-0 lead 12 minutes, 4 seconds into the first period. Castleton went up 2-0 -- sending a wrister over Bartel's glove -- just 55 seconds into the second period.

The Continentals responded 37 seconds later when Guerin scored his first goal of the season to cut the Spartans' lead to one. Buicko and Chris Lorenc '10 were credited with assists. Hamilton was able to tie the score with just 2:46 remaining in regulation. Stationed at the left post, Chiappetta stuffed home a pass from teammate Brandon Broad '12. Buicko also picked up an assist.
Each team had two shots on goal in the extra period, but neither was able to find the back of the net. Both teams finished with 32 shots on goal. The Continentals were 0-for-4 on the power play, while the Spartans were 0-for-2.
Hamilton travels to Skidmore College on Saturday, Jan. 23, to play another NESCAC/ECAC East crossover game at 4 p.m.