Men's ice hockey rallies to tie Amherst
---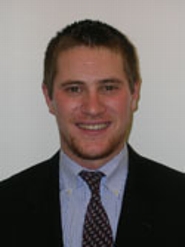 Bryan Kelly '12 scored with 7:58 left in the third period and Hamilton College rallied to tie Amherst College 4-4 in a New England Small College Athletic Conference game at Amherst's Orr Rink on Jan. 11.

Hamilton (6-4-2 overall, 3-2-2 NESCAC) trailed 4-1 midway through the second period. Kelly's goal was his fourth this season, and Joe Buicko '11 and Michael DiMare '14 were credited with assists. DiMare led the offense with one goal and one assist. Joe Houk '13 and Buicko chipped in two assists apiece.

Mike Moher and Matthew Rhone had one goal and one assist apiece for the Lord Jeffs, and Cole Anderson made 32 saves. Both teams received votes in this week's Division III Top 15 coaches poll.

Amherst (6-3-3, 4-1-2) jumped out to a 1-0 lead on Moher's third goal just 14 seconds into the first period. Rhone made the score 2-0 with his fourth goal as the Jeffs skated on the power play at 6:10 in the first.

Joe Brock gave Amherst a three-goal cushion 2:42 into the second period. The Jeffs aimed to add to their commanding lead as they were handed a 5-on-3 power play for 32 seconds. But Nick Anderson '14 scored a short-handed goal for the Continentals just five seconds after they killed the two-man advantage at 6:09 of the second.

After a player pasted Brock at the blue line and took control of the puck, Anderson carried possession two-thirds of the ice before beating the goalie for the score. Anderson leads the team with eight goals.

Hamilton then had its turn with the 5-on-3 power play for 46 seconds, but didn't convert. Instead, Amherst's Eddie Effinger made the score 4-1 with his own short-handed goal at 8:30. The Continentals pulled starting goalie Scott Hefferman '11 (11 saves), and brought in Joe Quattrocchi '14, who shut out the Jeffs the rest of the night.

Andrew White '13 pulled Hamilton within two goals with his third at 11:38 of the second, and DiMare made it a one-goal game while the teams skated 4-on-4 at 9:18 of the third. DiMare has six goals this season.

The teams combined for nine shots in a wild overtime period. The best chance for either team came in the final minute when Rhone hit the crossbar. Quattrocchi made five of his 11 saves in the extra session. Overall, the Continentals held a 36-26 shot advantage. Amherst went 1-for-4 on the power play and killed all five Hamilton chances.

The Continentals travel to Tufts University for another NESCAC game on Friday, Jan. 14.