Men's ice hockey shut out at Amherst
---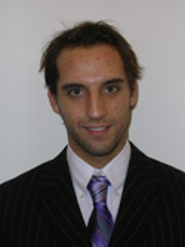 Brian Safstrom and Eddie Effinger scored goals in the third period to lift Amherst College to a 2-0 win against Hamilton College in a NESCAC game at Amherst's Orr Rink on Nov. 18.

Both teams were playing their 2011-12 opener. Jonathan La Rose made 22 saves for the shutout. Four Lord Jeffs were credited with one assist each. Amherst enjoyed a 45-22 shot advantage, including 22-4 in the decisive third period.

Joe Quattrocchi '14 kept Hamilton in the game with a career-high 43 saves. Quattrocchi stopped 17 shots in the second period and 20 in the third. He was removed for an extra skater for the final 49 seconds of the third period.

Making his first start for Amherst since the 2008-09 season, La Rose improved to 21-3-1 as a Lord Jeff by posting his fourth career shutout. The Continentals were 0-for-4 on the power play, while the Jeffs were 0-for-3.

Hamilton put together a dominant spurt midway through the opening period. After a one-timer by Anthony Ruberto '13 went wide, Jordan Berninger '14 came out of the penalty box and immediately worked a 2-on-1 with Drew Jelinek '13, but the Continentals didn't get a shot off.

The Jeffs had two great scoring opportunities in the second period. The first chance came five minutes in when Nick Brunette '13 stole the puck in the Continental zone and dropped it back to Safstrom. His shot led to a rebound attempt by Kevin English '12, who was also turned away.

Amherst finally broke through at 13:10 of the third period. English came up with the puck after the Jeffs won a faceoff and found Brandon Hew '13, who was denied on a shot from the point. Safstrom was there for the rebound and slid a shot under Quattrocchi.

The Lord Jeffs got their second goal as Andrew Kurlandski '14 passed the puck ahead to Effinger, who gave it to Erik Hansen '14 on his right. Hansen fed it right back to Effinger, and he capitalized on the give-and-go and with 2:11 left.

Hamilton, which finished 2010-11 atop the NESCAC standings, will host SUNY Cortland at Clinton Arena in non-conference action on Tuesday, Nov. 22.