Men's ice hockey skates to tie with No. 15 Bowdoin
---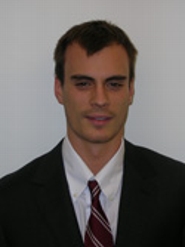 Anthony Scarpino '12 scored two goals and Hamilton College rallied to a 2-2 tie against nationally ranked No. 15 Bowdoin College in a NESCAC game at Hamilton's Russell Sage Rink on Feb. 4.

Scarpino is tied for the team lead with 14 goals. Mike DiMare '14 and Pat Curtis '15 tallied one assist apiece. DiMare leads the team with 16 assists and 30 points. Cam Gibbar '13 made 31 saves in his first start this season against a NESCAC opponent. Gibbar helped handcuff a Bowdoin offense that ranks fourth in Division III with 4.42 goals per game.

Rob MacGregor '13 posted one goal and one assist for the Polar Bears. Danny Palumbo '15 scored the other goal, and Nick Wetzel '14 added an assist. Richard Nerland '12 stopped 25 shots.

Bowdoin (11-5-3 overall, 8-3-3 NESCAC) got on the board just 1 minute, 27 seconds into the game when MacGregor tallied his fourth goal. Wetzel collected a loose puck in the left corner and fed a pass to MacGregor in front for a one-timer past Gibbar.

Palumbo's third goal of the season doubled the Polar Bears' lead with 2:38 to play in the first. MacGregor played a pass from behind the right side of the goal to Palumbo in front, who collected and slid the puck into the net. Bowdoin led 2-0 at the first intermission.

Hamilton (7-10-3, 3-9-2) cut its deficit in half at 4:19 of the second period. Curtis gained control of the puck in his defensive zone and played a pass ahead to DiMare near center ice. DiMare sent the puck ahead to Scarpino on a rush, and Scarpino slid the puck through Nerland's legs.

Scarpino's second tally at 7:12 of the period tied the score at 2-2. After stealing the puck deep in Bowdoin's left corner, Scarpino skated toward the front of the goal and wristed the puck into the net. The score remained tied at 2-2 through the second intermission.

The Polar Bears had a good chance to take the lead just under two minutes into the third period when Harry Matheson '14 skated in alone on a rush. But a sliding save by Gibbar kept the score tied. Gibbar also made a blocker save on Matheson's wrist shot from between the circles with 4:05 to play in the third.

Hamilton tallied three shots during the overtime period, including an effort by DiMare with five seconds to play that was saved by Nerland. The Polar Bears recorded one shot in overtime.

Bowdoin held a 33-27 shot advantage, and was 0-for-4 on the power play. The Polar Bears killed all eight of Hamilton's chances, and rank seventh in Division III in penalty kill percentage.

Hamilton is winless in its last seven games, posting an 0-5-2 record during that stretch. Bowdoin is 5-0-2 in its last seven games against the Continentals.

Hamilton hosts Connecticut College for a NESCAC game on Saturday, Feb. 11, at 7 p.m.