Men's ice hockey suffers another 1-0 loss to No. 7 Amherst
---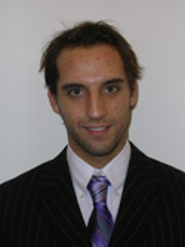 Conor Brown '16 tallied his first collegiate goal in the third period and nationally ranked No. 7 Amherst College defeated Hamilton College 1-0 in a NESCAC game at Amherst's Orr Rink on Nov. 17.

The Lord Jeffs (2-0-0 overall, 2-0 NESCAC) edged Hamilton by the same score in Clinton, N.Y., on Friday night. Aaron Deutsch '15 and Brian Safstrom '14 were each credited with the assists on Brown's goal. Nathan Corey '13 made 22 saves for his second shutout in as many nights.

Joe Quattrocchi '14 stopped 21 shots for the Continentals (0-2-0, 0-2). Through two games, Quattrocchi has made 45 saves and allowed just two goals for a save percentage of .957.

After two periods of scoreless play, Brown found the back of the net 5 minutes, 54 seconds into the third frame. He whacked in a rebound after Deutsch ripped a shot from the right faceoff circle that was blocked at close range.

Amherst had multiple chances to take a lead midway through the second period. Deutsch missed two shots on the man-advantage and Mike Cashman '15 had a good opportunity, however Quattrocchi was up for the challenge and made the save. Cashman had another chance in the final minute from the left side, but Quattrocchi made another nice save to keep the game tied.

Hamilton attempted to tie the score while on the power play about halfway through the final period. But Corey made a pair of nice saves to keep the Jeffs in the lead. With just over four minutes left, Anthony Ruberto '13 found room in the Jeff defense. Corey stepped up again and stopped his open close-range look.

The Continentals pulled Quattrocchi with 1:25 left in the third. Mike DiMare '14 got a good look, only to see his shot deflect off the left pipe. Corey then turned away two more shots to seal it for the Lord Jeffs. Both teams took 22 shots and both were 0-for-5 on the power play.

Hamilton stays on the road for a non-conference game at unbeaten Hobart College on Tuesday, Nov. 20. Amherst hosts Westfield State on Tuesday.