Men's ice hockey to host youth event on January 16
---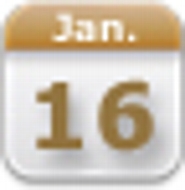 The Hamilton College men's ice hockey team will host a "Hockey Day on the Hill" event on Saturday, Jan. 16, to support the Clinton Youth Hockey Association.
Hockey Day on the Hill will feature games between Clinton Youth hockey teams and programs from neighboring towns at Hamilton's historic Russell Sage Rink. Four games will be played Saturday morning as the action starts at 7:30. The Continentals host Connecticut College for a New England Small College Athletic Conference game at 3 p.m., and one last youth game will follow at approximately 6.
Access Federal Credit Union has sponsored the event by purchasing T-shirts that have been sold since Nov. 16, and will continue to be available until Jan. 16. Anyone who purchases a T-shirt will be registered for games and prizes to be awarded during the Hockey Day on the Hill event. Proceeds from the T-shirt sales benefit the respective youth hockey organizations where they are sold.
In addition, two members of the Clinton Youth Hockey Association will continue to be introduced as "Players of the Game" at the start of each Hamilton men's hockey home game this season. The Continentals' next game at Sage Rink will be Tuesday, Jan. 12, against Amherst College at 7 p.m.