Men's ice hockey to retire jersey, honor All-Americans
---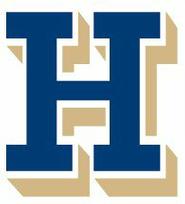 The Hamilton College men's ice hockey program will retire the jersey of all-time team points leader Mike Marta '84, and honor its six All-Americans during the team's alumni weekend Jan. 29 to Jan. 31.
Marta's ceremony will take place a few minutes prior to Friday's game against the University of Southern Maine, which starts at 7 p.m. Marta is Hamilton's all-time leader with 119 goals and 209 points, and ranks fourth with 90 assists.
He is tied for 19th place on the NCAA Division III career goals list, and ranks 19th on the career points per game list for Division III with 2.15. He was named most valuable player three times and led the Continentals in scoring all four seasons. Hamilton played in the ECAC East championships his freshman and senior years.
The All-Americans will be recognized before Saturday's game against the University of New England, which is scheduled to begin at 3 p.m. Joe Baudo '97, Guy Hebert '89, Gus Katsuras '06, Harry McCabe '89, C. Michael Thomas '71 and Kurt Ziemendorf '77 make up the list of six.
Baudo earned his first team honor in 1997 after he helped lead the Continentals to a team-record 19 wins and the semifinals of the ECAC East championship. He tallied 17 goals, was credited with 20 assists and posted a +31 plus/minus rating during that All-America season. He scored 37 goals and had 64 assists for his career, and was the first defenseman in program history to reach 100 points.
Hebert was honored in 1989 before he embarked on a decade-long career as a goalie in the National Hockey League for the St. Louis Blues, the Mighty Ducks of Anaheim and New York Rangers. He also made the 1998 U.S. Olympic team. In 1988-89, he posted a 2.55 goals against average and .922 save percentage in more than 1,450 minutes.
Katsuras is the only two-time All-American in team history as he made the East region first team in 2005 and 2006. He is fourth on the team's all-time goals list with 78, and is eighth with 144 points. He led Division III with seven game-winning goals in 2004-05. As a senior, he led Hamilton to the semifinals of the 2006 NESCAC championship. He made the NESCAC all-conference team all four years and was selected the conference's player of the year twice.
McCabe, like Hebert, was named an All-American in 1989. Hamilton won 18 games and reached the ECAC East semifinals that season. He finished his senior year with 21 goals and 25 assists for 46 points. He is seventh on the program's career list with 145 points (72 goals, 73 assists).
Ziemendorf was honored as a junior in 1976 for his work on defense. He compiled six goals and 11 assists in 22 games as the Continentals won 12 games and played in the ECAC East-West tournament that season. He wrapped up his collegiate career with seven goals and 18 assists in 1976-77.
Thomas received his award in 1971 after his senior year, when he was a team captain. Hamilton posted a record of 12-7-0, and it marked the fourth time the team had eclipsed the 10-win mark in one season. He is ninth on the team's career points list with 139 from 1967 to 1971. He scored 75 goals and was credited with 64 assists.
An alumni game is scheduled to take place late morning on Sunday, Jan. 31, at Russell Sage Rink.