Men's ice hockey prevails in OT, wins third straight
---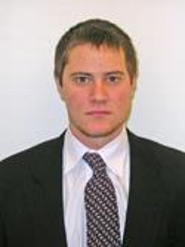 Bryan Kelly '12 scored with 49.5 seconds left in overtime to lift Hamilton College to a 5-4 win against the University of New England in a NESCAC/ECAC East crossover game at Hamilton's Russell Sage Rink on Jan. 30.

Hamilton (10-6-2 overall, 7-5-1 NESCAC) is unbeaten in its last six games at 5-0-1. Kelly finished the game with two goals. He has scored four in the last two games and seven this season. Anthony Scarpino '12 chipped in one goal and one assist. Joe Houk '13 and BJ Lalonde '12 were credited with two assists apiece. Calvin Bartel '13 stopped all six shots he faced in relief of starting goalie Scott Hefferman '11.

Prior to the start of the game, Hamilton honored the only two-time All-American in program history, Gus Katsuras '06. Katsuras made the East region All-America first team in 2005 and 2006. He is fourth on the team's all-time goals list with 78, and is eighth with 144 points. He made the NESCAC all-conference team all four years and was selected the conference's player of the year twice.

The Nor'Easters (1-17-0 overall, 0-13-0 ECAC East) took a 1-0 lead just 76 seconds into the first period when they knocked in a rebound after Hefferman made a save. Kelly tied the score with a short-handed goal 49 seconds later, and Scarpino put the Continentals on top with his 10th goal this season with 5:22 left in the period.

The Nor'Easters made a bid for their second win this season by scoring three goals in a span of less than three minutes midway through the second period. A goal at 11:19 tied the score at 2-2. An unassisted goal 52 seconds later, and another goal with 5:57 left gave UNE a 4-2 lead. Hefferman (17 saves) gave way to Bartel after allowing the fourth goal.

Hamilton roared back to tie the score in the third period. Steve Bury '12 cut the Continentals' deficit in half with his first career goal at 11:50. Steven Lucchetti '12 and John Ogden '13 were credited with assists. Joe Buicko '11 tied the score for the third time with his fifth goal with 6:49 remaining off assists from Houk and Tom Chiappetta '11. That set the stage for Kelly's unassisted winner. Hamilton outshot the Nor'Easters 20-5 in the third period and overtime.

Both teams were 0-for-2 on the power play. The Continentals enjoyed a 45-27 advantage in shots. Hamilton travels to Colby College for a NESCAC game on Friday, Feb. 5.