Men's indoor track & field competes at Colgate Invite
---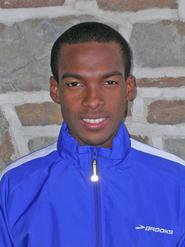 TiDelco Ductan '09 won the triple jump as Hamilton College competed in the Colgate University Class of 1932 Invitational in Hamilton, NY on Jan. 31. The Continentals finished tied for 17th place in the 18 team field.
Ductan's leap of 13.79 meters was good for first place. Josh Orndorff '11 and Greg Fullman '09 each recorded a sixth place finish for Hamilton. Orndorff put the shot 12.88 meters and Fullman ran the 500 meters in 1:09.62.
Hamilton will compete in the Syracuse University Invitational on Feb. 6-7.