Men's lacrosse shuts down Potsdam
---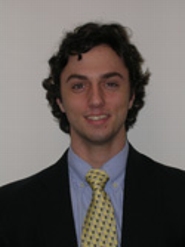 Jon Leanos '12 scored three goals and was credited with three assists to lead Hamilton College to an 11-3 win against SUNY Potsdam in a non-league men's lacrosse game at Hamilton's chilly Steuben Field on March 26.

Hamilton (5-0 overall) limited Potsdam to 25 shots and helped force the Bears to commit 24 turnovers. Potsdam was 0-for-5 on extra-man opportunities. The Continentals lead the all-time series 17-12, and have won six straight against the Bears. Potsdam's three goals were a season-low. The Bears (3-4) have lost three straight. Game time temperature was 30 degrees with wind chills in the teens.

Leanos leads Hamilton with 17 assists and 27 points. Pax Anthos '14 chipped in two goals and one assist, and Chris Whelan '13 and James Hohm '12 notched two goals apiece. Luke Sadoff '12 added one goal and one assist, Luke Walsh '13 scored a goal and Henry Burchenal '12 picked up an assist.

Paul Citarella '12 won five face-offs and scooped up six ground balls for the Continentals. Chad Berger '14 led the defense with three caused turnovers and four ground balls. Max Vaickus '12, who entered the game with a 4.63 goals against average, stopped four shots.

Sean McAuliffe '11 paced the Bears with two goals, and leads the team with 19. Robbie Ashlaw '13 had a goal and an assist, and Peter Pike '12 was credited with an assist. Zeppy O'Geen '12 won 9 of 15 face-offs and had five ground balls. Mike Quinlan '12 started in goal and made seven saves in the first half. Stefan Sloma '13 turned away eight shots in the final 30 minutes.

Hamilton led 2-1 after the first quarter. Potsdam tied the score with 11:40 left in the second quarter when Ashlaw found the back of the net on a pass from Pike. The Continentals took control with five straight goals to close out the quarter. Hamilton has outscored its five opponents 22-4 in the second quarter.

Leanos gave the Continentals the lead for good with 10:00 left, and added his second goal of the day with 7:41 remaining. Walsh made the score 5-2 on his fourth goal this year with 6:20 left. Anthos took advantage of a man-up situation to tally his fourth goal and give Hamilton a 6-2 lead with 3:46 remaining. Leanos recorded his third goal of the run and 10th of the year 45 seconds later. The Continentals led 7-2 at the break.

In the third quarter, McAuliffe scored for the Bears with 9:24 left. Hamilton scored four times in the last 2:43 of the quarter to complete the scoring. The Continentals held a 38-25 shot advantage, and had 39 ground balls to 24 for Potsdam.

Hamilton hosts SUNY Oneonta for another non-league game on Tuesday, March 29. The Bears travel to St. Lawrence University on Tuesday as well.