Men's lacrosse pulls away from Oneonta in second half
---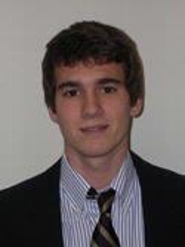 Jon Leanos '12 and Henry Burchenal '12 posted three goals and one assist apiece to lead undefeated Hamilton College to a 14-5 win against SUNY Oneonta in a non-league men's lacrosse game at Hamilton's Steuben Field on March 29.

The Continentals are 6-0 for the second straight year. Hamilton, which received votes in this week's Division III Top 20 coaches poll, opens league play at nationally ranked No. 8 Rensselaer on Saturday, April 2. The Continentals lead the all-time series with Oneonta, 21-9.

Leanos leads the team with 31 points, and Burchenal has a team-high 16 goals. Luke Walsh '13 chipped in three goals and Luke Sadoff '12 scored two for Hamilton. McCullough Shriver '13, John Ogden '13 and Brendan Mullin '14 all scored one goal. Mullin's goal was his first with the Continentals. Chris Whelan '13 was credited with two assists and Pax Anthos '14 had one.

Max Vaickus '12 made eight saves in 52-plus minutes in goal. Vaickus has a 4.49 goals against average and a .657 save percentage. Garrett Akie '12 stopped both shots he faced in 7 minutes, 20 seconds. Corbin Brown '11 picked up six ground balls and Ed Reed '13 had five. Adam Kelsey '13 caused four turnovers. Paul Citarella '12 won 7 of 13 face-offs, and Mike Clarke '13 won 5 of 8.

John DeOrdio '13 paced the Oneonta offense with two goals. Jim van de Veerdonk '13 added one goal, one assist and five ground balls. Mike Salerno '13 and Danny Stern '14 notched one goal apiece, and Brian Kollar '11 picked up an assist. Hugh O'Gorman '12 scooped up six ground balls, and John Young '14 caused three turnovers. Chris Miles '12 made nine saves.

Hamilton scored the first three goals and led the entire game, but the Red Dragons stayed close through the middle of the third quarter. Oneonta pulled within 3-2 and 4-3 before the Continentals settled for a 5-3 lead at the break.

Burchenal gave Hamilton a 6-3 cushion with his second goal of the day on a feed from Whelan 93 seconds into the third quarter. The Red Dragons scored two goals 14 seconds apart to climb within one goal for the final time. DeOrdio tallied his ninth with 9:45 left in the third, and Salerno made the score 6-5 on his sixth goal on an assist from van de Veerdonk with 9:31 remaining.

The Continentals pulled away by scoring the last four goals of the third quarter, and left no doubt about their sixth straight win with four more unanswered in the fourth. Hamilton dominated the second half statistics with a 24-10 shot advantage, and 22 ground balls to 13 for Oneonta. The Continentals won all five face-offs in the fourth quarter.

Sadoff started the run with 8:21 left in the third, and Shriver made the score 8-5 with his second goal of the year at 6:11. Leanos and Burchenal added goals before the end of the third to give Hamilton a 10-5 advantage.

Sadoff scored his 11th goal with 13:33 remaining, and Leanos found the back of the net for the 13th time with 5:45 left. Ogden made a nice run with the ball from his defensive zone and finished the play with his second goal this year at 3:32. Mullin put the exclamation mark on the victory with 44 seconds remaining.

For the game, Hamilton held a 38-27 shot advantage, and had 42 ground balls to 31 for the Red Dragons. The Continentals won 14 of 23 face-offs, and were successful on 24 of 29 clear attempts.

Oneonta (1-6 overall) hosts No. 4 SUNY Cortland in conference action on Saturday. The Red Dragons lost their third straight.