Men's lacrosse cruises to win against Morrisville
---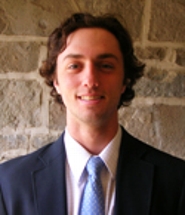 Jon Leanos '12 scored four goals and had a career-high seven assists to lead Hamilton College to a 15-2 win against Morrisville State College in a non-league men's lacrosse game at Hamilton's Steuben Field on April 23.

Leanos' 11 points were also a career high. He leads the team with 31 assists and 56 points. He added seven ground balls and four caused turnovers.

Henry Burchenal '12 tied a season high with five goals and scooped up six ground balls for the Continentals. Burchenal leads the team with 27 goals. Pax Anthos '14 chipped in one goal and three assists, and Chris Whelan '13 tallied two goals. Luke Walsh '13, Mike Guba '14 and Paul Citarella '12 had one goal each. Corbin Brown '11 was credited with one assist, seven ground balls and three caused turnovers.

Citarella won 5 of 9 face-offs, and Alex Lee '11 won 4 of 6. Mike Fiacco '13 led the defense with five caused turnovers. Max Vaickus '12 made seven saves and allowed just one goal in the first half. Vaickus lowered his goals against average to 6.13, and raised his save percentage to .614. Garrett Akie '12 relieved Vaickus at the start of the third quarter and stopped four of the five shots he faced in 25-plus minutes.

Andrew Stein '11 scored a goal, picked up nine ground balls and caused three turnovers for Morrisville State. Dean Priest '13 notched the other goal for the Mustangs. Thomas Owens '13 had an assist. Mike McGinnis '13 won six face-offs and collected five ground balls. Matthew Fiore '13 caused four turnovers, and Mike Schmatz '14 and Tim Hearne '13 forced three apiece. Michael Hinchey '12 turned away nine shots in more than 53 minutes in goal.

Hamilton (9-3 overall) led 3-0 after Leanos' second goal of the day with 3:33 left in the first quarter. After Stein scored for Morrisville State to make it 3-1 with 2:00 remaining in the first, the Continentals ran off the next 11 goals. Hamilton led 4-1 after one quarter, 7-1 at the half and 12-1 after three quarters.

The Continentals enjoyed a 44-17 shot advantage, and picked up 58 ground balls to 41 for the Mustangs. The teams combined to commit 68 turnovers. Hamilton won 12 of 21 face-offs, and scored on 4 of 10 extra-man opportunities. Morrisville State was successful on just 16 of 28 clear attempts, and was 0-for-2 with the extra man.

The Mustangs' (9-3) win streak ended at four games. The Continentals ended up 6-1 at home this year, and have won all three meetings all-time against Morrisville State.

Hamilton wraps up its season with a Liberty League game at St. Lawrence University on Saturday, April 30. The Mustangs travel to Wells College on Monday, April 25.