Men's lacrosse blitzes Utica, improves to 4-0
---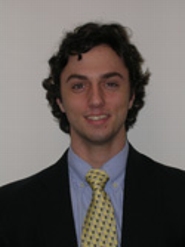 Henry Burchenal '12 scored three goals and Jon Leanos '12 was credited with a career-high five assists to lead Hamilton College to a 14-5 win against Utica College in a non-league game at Utica's Gaetano Stadium in the wind and snow on March 23.

Burchenal is averaging four goals per game in the last three games. Leanos also scored a goal. Luke Sadoff '12 chipped in two goals and two assists, and Chris Whelan '13 added one goal and one assist. Corbin Brown '11, James Hohm '12, John Ogden '13, Luke Walsh '13, McCullough Shriver '13, Mike Guba '14 and Luke Sisler '14 all tallied one goal. Paul Scarinci '14 had an assist on the last goal.

Max Vaickus '12 played 41-plus minutes in goal, made eight saves and allowed just two goals. Garrett Akie '12 stopped two shots in the final 18-plus minutes.

Mike Fiacco '13 helped lead the defense with five ground balls and five caused turnovers. Brown picked up four ground balls and Chad Berger '14 caused three turnovers. Paul Citarella '12 won eight face-offs and scooped up four ground balls.

Hamilton (4-0 overall) claimed the inaugural Contineer Cup, which goes to the winner of this annual local rivalry between the Continentals and Utica. The contest was also part of a "Pink Zone" initiative and all proceeds will benefit the Perfect Fit Boutique of the Regional Cancer Center of Faxton-St. Luke's Healthcare.

The Pioneers (1-4) tied the score at 1-1 with 4:07 left in the first quarter, and didn't score again they tallied a man-up goal with 8:15 remaining in the third. In the meantime, Hamilton ripped off 10 goals, including seven in the second quarter. The Continentals led 9-1 at the half, and Sisler's goal made the score 11-1 with 9:39 left in the third.

Burchenal scored all three of his goals during the run, and Leanos had a goal and five assists. All three of Burchenal's goals were assisted by Leanos. Shriver started the run with his first goal this year with 59 seconds remaining in the first quarter.

Hamilton held a 38-25 shot advantage. Utica was 1-for-9 on extra-man opportunities, and was successful on 20 of 32 clear attempts.

The Continentals host SUNY Potsdam for another non-league game on Saturday, March 26.