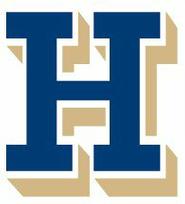 The Hamilton College Continentals played their final home game of 2014 on Saturday afternoon and lost 18-3 against nationally ranked No. 6 Tufts University in a NESCAC game at Steuben Field.

Box score

The Continentals (3-8, 0-7 NESCAC) scored the first goal of the second quarter to pull within 4-1 before the Jumbos ran off 12 straight goals.

John Uppgren '16 led Tufts (8-2, 5-1) with eight points. Uppgren scored seven of the Jumbos' first 12 goals, including six in the first half. Cole Bailey '15 finished with five points on two goals and three assists and Peter Gill '15 scored a pair of goals. Seven Jumbos contributed one goal each, including Beau Wood '14, who also assisted on two scores.

Bryan Hopper '14 scored Hamilton's first goal and assisted on the Continentals' final score. Joe Ricciuti '16 and John Zimmerman '15 scored one goal apiece.

Patton Watkins '14 made five saves in goal for Tufts and held the Continentals scoreless in both the first and third quarters. The Jumbos outshot Hamilton 52-26. Alex Salazar '16 (three saves) and Brian Droesch '15 (one save) split time in the fourth quarter.

Tufts' Conor Helfrich '16, who won 11 of 17 face-offs, led all players with seven ground balls. Chris Schoenhut '15 picked up six and Garrett Read '15 added four. Schoenhut and Read both caused a pair of turnovers.

Will Driscoll '15 made 14 saves and led Hamilton with a career-best six ground balls. Ricciuti and Sellers Garrett '16 picked up a career-high five ground balls apiece. Dylan Lahey '15 collected four ground balls and matched a personal best with a game-high four caused turnovers.

Hamilton returns to action on Tuesday, April 8, with a NESCAC game at Williams College at 4:30 p.m. The Jumbos host No. 16 Endicott College on Tuesday night.