Men's lacrosse comes up short against Amherst
---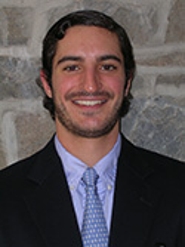 Amherst College led 5-0 after the first quarter and the Lord Jeffs went on to defeat Hamilton College 11-6 in a NESCAC game at Hamilton's Steuben Field on March 30.

The Jeffs (3-5 overall, 2-3 NESCAC) ended a three-game skid while Hamilton dropped its third straight. Amherst owns a 3-1 advantage in the all-time series against the Continentals.

Quinn Moroney '16 tallied four points two goals and two assists, and Aaron Mathias '14 chipped in two goals for the Jeffs. Devin Action '14 and Kane Haffey '16 finished with one goal and one assist apiece. Danny Gold '13, Jeff Izzo '13, Patrick Moroney '14, Sam Lawlor '16 and Connor Crump '16 had one goal each.

Thomas Gilligan '16 was outstanding in goal with 17 saves for Amherst. Duncan Morrissey '14 won 9 of 20 face-offs and led the team with six ground balls. Ramsey Bates '13 and Kevin Coleman '14 caused two turnovers apiece.

Pax Anthos '14 notched two goals and Paul Armideo '14 had one goal and one assist for Hamilton (3-4, 2-4). Brendan Mullin '14, Connor Morgan '15 and Matt Hrvatin '15 scored one goal each, and Sam Sweet '16 added a helper.

Matt Hill '13 scooped up a game-high seven ground balls for the Continentals. Nate Menninger '16 won six face-offs and grabbed five ground balls. Menninger, Dylan Lahey '15 and Ed Reed '13 caused two turnovers each. Will Driscoll '15 stopped three shots in goal.

Amherst scored its first three goals in the opening 5 minutes, 9 seconds of the first quarter. Gold led off the scoring 1:58 in, followed by a goal by Patrick Moroney that was assisted by Quinn Moroney with 10:55 left in the first. Mathias added a goal 64 seconds later for a 3-0 advantage. Haffey scored on a feed from Quinn Moroney with 5:42 to go and assisted on Acton's team-high 18th goal with 2:41 left in the period.

Each team scored one goal in the second quarter and the Jeffs took a 6-1 lead into the break. Anthos scored the first goal for the Continentals 2:33 into the period. Quinn Moroney pushed the Amherst lead back up to five 4:04 before the break.

Mullin made it 6-2 with 11:26 left in the third quarter after he received a pass from Sweet. Neither team scored for more than five minutes, and then Amherst took its largest lead after scoring two goals in a 44-second span. Quinn Moroney recorded his second of the day, and after Izzo won the ensuing faceoff, he fired a shot by Driscoll for an 8-2 lead with 5:13 left in the third.

Anthos slipped a shot past Gilligan after a pass from Armideo with 3:52 left in the third, and Crump restored the Jeff's six-goal cushion on a goal with 3:18 left. Ten seconds before the period ended, Armideo deposited his team-leading 12th goal into the back of the net.

Morgan and Hrvatin started the fourth quarter with unassisted goals and cut Hamilton's deficit to 9-6 with 5:26 remaining. Amherst responded with unassisted goals by Lawlor and Mathias down the stretch and sealed the victory.

Hamilton won the faceoff battle, 12-9, and was credited with 38 ground balls to Amherst's 27. The Continentals also outshot the Jeffs, 41-23.

Hamilton returns to Steuben Field for a non-conference game against SUNY Oneonta on Tuesday, April 2. Amherst heads back home for a NESCAC game with Middlebury College on Saturday, April 6.