Men's lacrosse cruises to win over Cazenovia
---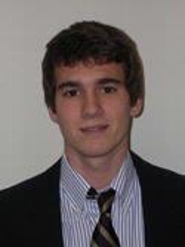 Henry Burchenal '12 scored a career-high six goals and assisted on another to lead Hamilton College to a 17-5 rout of Cazenovia College in a non-league men's lacrosse game at Hamilton's Steuben Field on March 27.

Hamilton (5-0 overall) has opened its season with five straight wins for the first time since the 2006 team also started out 5-0. The Continentals try to extend their season-opening win streak to six games on Tuesday, March 30, when Hamilton travels to SUNY Oneonta for another non-league game.

Jon Leanos '12 chipped in two goals and a career-high four assists for the Continentals. Paul Armideo '13 and Chris Whelan '13 added two goals and one assist apiece. Franke Holiber '10 tallied two goals and Stephen Lefebvre '11 had one goal and one assist.

Paul Citarella '12 recorded one goal, one assist, five ground balls and won 5 of 9 faceoffs. Whelan and Alex Duncan '10 picked up four ground balls apiece. Simon Lai '13 scored his first collegiate goal in the win. Max Vaickus '12 started in goal and made six saves in the first and second quarters. Garrett Akie '12 played the entire second half and also stopped six shots.

The Continentals scored the first four goals and never trailed. Holiber scored twice during the game-opening run -- both goals on assists from Leanos. After the Wildcats (0-6) cut their deficit to 4-1 with 3:53 left in the first quarter, Hamilton scored three in a row, including two by Whelan.

An unassisted Cazenovia goal made the score 7-2 with 7:36 remaining in the second quarter, but the Continentals scored two goals in the final 79 seconds of the half to increase their lead to seven. Burchenal scored his 13th goal this year with 0.5 seconds showing on the clock. An unassisted goal by Lefebvre 2 minutes, 37 seconds into the third quarter made the score 10-2 and all but clinched the victory for Hamilton.

Burchenal leads the Continentals with 16 goals and 22 points. Leanos leads the team in assists with nine. Hamilton has outscored its five opponents 56-26. The Continentals enjoyed a 52-25 advantage in shots and scooped up 46 ground balls to Cazenovia's 22.