Men's lacrosse cruises to win over Morrisville State
---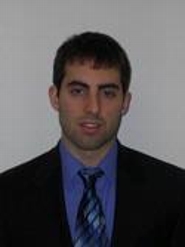 Paul Armideo '13 led visiting Hamilton College with a career-high five goals in a 17-5 win over Morrisville State College in a non-league game on April 24.
The Continentals (9-3 overall) ended Morrisville State's five-game win streak. Henry Burchenal '12 added three goals and picked up five ground balls. Burchenal leads the team with 31 goals and 37 points. Jon Leanos '12 earned a game-high four assists. Leanos leads Hamilton with 18 assists this season.
Franke Holiber '10 scored one goal and tallied two assists. Chris Whelan '13 scored two goals, and McCullough Shriver '13 scored one goal and assisted on another. Paul Citarella '12 scored a goal, won four faceoffs and claimed four ground balls. Andy Sigler '10 picked up five ground balls and Alex Thompson '13 earned his first collegiate assist.

Max Vaickus '12 played the first 30 minutes in goal and made three saves. Garrett Akie '12 played the final 30 minutes and also made three saves.
Morrisville (10-3) jumped out to a 2-0 lead in the first 3 minutes, 50 seconds. The Continentals answered by spanning the first and second periods with seven straight goals. Burchenal and Armideo each scored twice during the run. The Mustangs found the back of the net with 54 seconds remaining in the second quarter to cut Hamilton's lead to four at the break.
Hamilton opened the third quarter with three straight goals. Burchenal scored off an assist from Leanos at the 13:47 mark. Citarella scored an unassisted goal and Armideo sent a shot past the goalie after a pass from Leanos. With 12:25 left in the third, the Mustangs scored to make it 10-4.
The Continentals took control with another 7-0 run that started in the third quarter and ended late in the fourth. Whelan scored both his goals during the run. Luke Walsh '13 scored his fifth goal of the season, and Forrey and Kevin Bilzi '13 each tallied their first goal at Hamilton. Alex Paganelli '12 added his fourth goal.
Hamilton enjoyed a 45-27 advantage in shots, and led 46-30 in ground balls. Morrisville was successful on just 12 of its 32 clear attempts.
The Continentals host Wells College under the lights on Campus Road Athletic Field in another non-league game on Tuesday, April 27.