Men's lacrosse drops league game at Union
---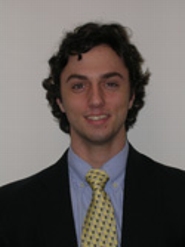 Nate Greenberg and Ted McKenna scored three goals apiece to lead Union College to a 12-7 win against Hamilton College in a Liberty League game at Union's Frank Bailey Field on April 6.

Union (5-2 overall, 1-0 Liberty) improved to 4-0 at home. The Dutchmen trailed 6-3 late in the second quarter, but a goal by McKenna made it 6-4 with one second left and ignited Union's rally.

Hamilton (6-2, 0-2) still led 7-5 after Jon Leanos '12 scored with 6:10 remaining in the third, but Brendan Kinnane tied the score at 7-7 with 3:04 left, and McKenna put the Dutchmen up for good just 19 seconds later.

Union added another goal before the end of the quarter and three more in the fourth to complete the comeback. Leanos' goal midway through the third quarter was the Continentals' lone score in the second half. Hamilton's seven goals were a season low, and the 12 allowed were the most this year.

Kinnane finished with two goals and two assists, and Rob Santangelo chipped in two goals and one helper. Kyle Christine won 8 of 14 face-offs and Derek Mayer scooped up eight ground balls. Sean Aaron made 11 saves.

Leanos and Luke Sisler '14 finished with two goals apiece. Leanos, who leads the team with 37 points, also picked up four ground balls. Henry Burchenal '12, Luke Walsh '13 and Luke Sadoff '12 notched one goal each. Burchenal leads the team with 18 goals. Chris Whelan '13 was credited with two assists.

Paul Citarella '12 won five face-offs and Mike Clarke '13 won 4 of 6. Max Vaickus '12 made a season-high 12 saves and caused three turnovers.

The Continentals led for most of the first 35 minutes. Burchenal scored at 7:06 of the first quarter for a 1-0 lead. Santangelo scored just 17 seconds later to pull Union even, and Mayer added another at 5:12 for a 2-1 lead. Sisler scored with 2:56 remaining in the first to knot it at 2-2.

Walsh (man-up goal) and Sisler gave Hamilton a 4-2 advantage midway through the second quarter. Greenberg scored his first of the night at 5:17 to stop the run, but Sadoff and Leanos found the back of the net to push the Continentals' lead to 6-3 at 2:54.

The Dutchmen enjoyed a 50-31 shot advantage, and had 49 ground balls to 34 for the Continentals. Both teams won nine face-offs. Hamilton's special teams limited Union to one goal in nine man-up opportunities.

The Continentals return home to play Vassar College in more league action on Saturday, April 9.