Men's lacrosse drops league opener to Rensselaer
---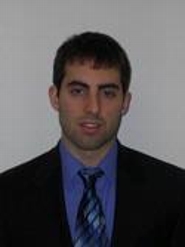 Nationally ranked No. 19 Rensselaer broke open a close game with four goals in the third quarter, and went on to defeat Hamilton College 11-5 in the Continentals' Liberty League opener at Steuben Field on April 3.
Paul Armideo '13 led Hamilton (6-1 overall, 0-1 Liberty) with two goals and one assist. Henry Burchenal '12 scored a goal and picked up a game-high seven ground balls. Alex Duncan '10 won 6 of 8 faceoffs. Max Vaickus '12 played the first 33:57 in goal and recorded three saves. Garrett Akie '12 came in to play the final 26:03 and stopped two shots.
The Engineers (8-1, 3-0) opened the first quarter with a 3-0 run. With 6:51 left in the first, Burchenal scored on an extra-man opportunity off an assist from Armideo for Hamilton's first goal. Burchenal leads the Continentals with 20 goals this season.

Burchenal's goal started a three-goal run for Hamilton. Luke Sadoff '12 scored his sixth of the year, and Franke Holiber '10 added his fifth of the season to tie the score at 3-3.
With 8:18 left in the second quarter, Rensselaer took back the lead. Hamilton responded with 5:51 remaining when Armideo scored his first goal of the game to tie the score at 4-4. RPI took the lead for good with 1:30 left in the first half and held a slim 5-4 advantage at the break.

The Engineers then took control by scoring the next four goals to start the third quarter and went up, 9-4. Armideo scored his 10th goal of the season with 2:20 left in the third quarter to cut Hamilton's deficit to four. Rensselaer added two goals in the fourth quarter for the final margin.
The Continentals outshot the Engineers, 31-23. Rensselaer held a slight 38-36 edge in ground balls. Hamilton was successful on just half of its 16 clear attempts.

The Continentals host Union College for another league game on Wednesday, April 7.