Men's lacrosse edged at No. 11 Middlebury
---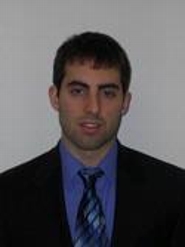 Middlebury College's Nate Gaudio made 10 saves and the nationally ranked No. 11 Panthers held on for a 6-5 NESCAC win against Hamilton College at Middlebury's Youngman Field at Alumni Stadium on March 27.

Six players scored one goal each for the Panthers (6-0 overall, 4-0 NESCAC). Middlebury won 10 of 13 face-offs, enjoyed a 50-27 shot advantage and picked up 34 ground balls to Hamilton's 21. Brian Foster won all 10 face-offs for the Panthers, and Foster and Mike Giordano scooped up five ground balls apiece.

Paul Armideo '14 scored two goals for the Continentals (3-3, 2-3). Armideo leads the team with 11 goals and 18 points. Pax Anthos '14 chipped in one goal and one assist, and John Zimmerman '15 and Luke Walsh '13 tallied one goal apiece. Ed Reed '13 was credited with one assist and Will Driscoll '15 stopped 13 shots. Nate Menninger '16 recorded four ground balls and Mike Fiacco '13 caused two turnovers.

Hamilton grabbed a 1-0 lead when Anthos drove to the crease with a lefty tally at 10:00 in the first quarter. Middlebury responded with three goals in the second quarter. Quinn Cronin notched the equalizer with 11:37 left and Andrew Metros scored with 6:08 remaining. Giordano grabbed a ground ball in close and scored on a quick shot during a delayed penalty situation with 3:23 to go.

The Panthers were about to take their 3-1 lead into the break, but a turnover in their offensive end in the final seconds of the half led to a speedy clear by Hamilton. Armideo eventually scored with 4 seconds left on the clock, and the Continentals trailed by just one goal at the break.

Hamilton's ball-control, deliberate offensive game plan kept the ball out of top Middlebury scorer Jon Broome's stick for large portions of the contest. After the teams traded goals in the third quarter, Broome broke through with his 17th goal this season. The rookie collected a doorstep feed from defenseman Billy Chapman for a transition goal and a 5-3 lead with 20 seconds left in the third.

The Panthers made it 6-3 with 10:44 remaining in the fourth quarter on a Joel Blockowitz goal after a nice dodge. Hamilton rallied with two goals in the final minutes, including a man-up tally by Walsh with 52 seconds left. The Continentals scored twice on four extra-man opportunities.

With the Middlebury lead cut to 6-5, Foster won the decisive faceoff and the ground ball. The Panthers advanced the ball into their offensive zone, where Giordano maintained possession by weaving in and out of traffic for most of the final seconds, and secured the win.

Hamilton hosts Amherst College for another NESCAC game on Saturday, March 30.