Men's lacrosse edged at No. 8 Rensselaer
---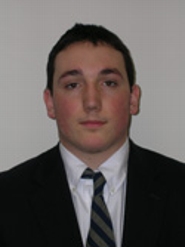 Wes Rudy and Andrew Miller scored three goals apiece to lead nationally ranked No. 8 Rensselaer to an 11-10 win against visiting Hamilton College in a Liberty League game on April 2.

Hamilton (6-1 overall) suffered its first loss in the Continentals' 2011 league opener. The 11 goals scored by Rensselaer are the most allowed by Hamilton this year. The Continentals trailed 6-3 at the break and never led in the second half, but tied the score twice, including 8-8 midway through a wild fourth quarter when the teams combined for eight goals.

The Engineers (7-2 overall, 2-1 Liberty) trailed 3-2 early in the second quarter, but took the lead for good with four straight goals to end the first half. Rensselaer's 6-3 halftime advantage was its largest of the afternoon.

Luke Walsh '13 paced the Hamilton offense with four goals. Jon Leanos '12, who leads the league in assists and points per game, chipped in two goals and two assists. Henry Burchenal '12, Luke Sadoff '12, McCullough Shriver '13 and Luke Sisler '14 added one goal each. Chris Whelan '13 and Adam Kelsey '13 were credited with one assist apiece.

Max Vaickus '12 made 11 saves for the Continentals, including five in the first quarter. Mike Clarke '13 won nine face-offs and scooped up eight ground balls. Mike Fiacco '13 caused two turnovers.

Rensselaer's three-goal cushion evaporated early in the third quarter as Hamilton came out firing with back-to-back goals by Walsh and Sadoff to cut its deficit to 6-5 with 12:38 left.

Rudy scored for the Engineers to make it 7-5, but Shriver found the back of the net with 2:04 left in the third, and Walsh tied the score at 7-7 just 25 seconds into the final quarter.

Miller gave the lead back to the home team with 11:43 remaining off a pass from Grant Foulsham. Leanos was able to pull things even once again at 8-8 with a nice individual effort in front with 6:31 left.

The Engineers answered once again as Rudy capitalized on a man-up advantage, and Miller scored nearly two minutes later to give RPI a 10-8 cushion with just 3:16 left. Walsh lifted the Continentals within one goal less than a minute later.

Andrew Liptak scored his most dramatic goal of the season at the 1:22 mark as he found a loose ball in front and was able to scoop it up for a quick shot past the reach of Vaickus. Liptak's goal proved key in the closing seconds as the Continentals charged down the field.

Holding possession, Leanos came around the back of the net, and fired a low shot past James Manchester with 17 seconds left. But the Engineers won the ensuing faceoff and ran out the clock.

Liptak finished with two goals while Nick Billy added a goal and two assists. Manchester finished with 11 saves.

Hamilton is back in action on Wednesday, April 6, with another league game at Union College.