Men's lacrosse edged by Wesleyan
---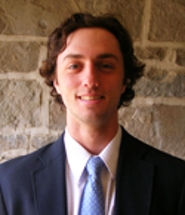 Aidan Daniell '14 posted two goals and one assist, and Grant Covington '12 made 13 saves to lead Wesleyan University to a 9-8 win over Hamilton College in a NESCAC game at Hamilton's Steuben Field on March 11.

Teddy Citrin '12 scored two goals, and Max Landow '12 added a goal and two assists for the Cardinals. Graham Macnab '14, John Froats '12, Remy Lieberman '14 and David Murphy '15 chipped in one goal apiece, and Nate Ryan '15 was credited with an assist.

Joe Del Visco '12 won 10 of 14 face-offs and scooped up a game-high nine ground balls. Covington made six of his 13 saves in the fourth quarter when the Continentals owned a 16-2 shot advantage.

Jon Leanos '12 led the Continentals with two goals and three assists, and moved into fifth place on the team's all-time list with 76 assists. Henry Burchenal '12 tallied three goals, and Luke Walsh '13, Luke Sadoff '12 and Pax Anthos '14 each added one. Paul Armideo '13 finished with three assists.

Paul Citarella '12 won eight face-offs, and Leanos, Ed Reed '13 and Luke Sisler '14 each collected four ground balls. Max Vaickus '12 stopped 10 shots in net.

Wesleyan (2-0 overall, 2-0 NESCAC) jumped out to an early lead on Daniell's unassisted tally just 46 seconds into the first quarter. Daniell scored a man-up goal with 11:29 left in the first to give the Cardinals a 2-1 lead. But Burchenal scored a pair of goals 84 seconds apart to give Hamilton its only lead at 3-2 with 6:14 left in the quarter. Landow's goal with 31 seconds remaining tied the score at 3 after 15 minutes.

Wesleyan went ahead for good on Citrin's man-up goal with 13:12 remaining in the second. Murphy added an unassisted tally later in the quarter, and the Cardinals held Hamilton scoreless. Wesleyan led 5-3 at halftime.

The teams traded two goals apiece at the start of the third quarter, and then Hamilton (0-2, 0-2) cut its deficit to 7-6 on a man-up goal by Sadoff with 4:32 left. Lieberman scored a goal with 2:44 remaining, and Froats found the net with 35 seconds to play to stretch the Cardinals' lead to 9-6 at the end of three.

Leanos scored a man-up goal with 13:17 left, and Burchenal tallied his fourth goal of the year to pull Hamilton within 9-8 with 12:33 to play. Hamilton had a good opportunity to score following a pair of Wesleyan penalties that gave the Continentals a two-man advantage for one minute with 3:35 left. But Covington made three saves during the stretch, and the Cardinals' defense kept Hamilton off the board the rest of the way.

Hamilton held a 35-27 shot advantage, and was 2-for-6 on extra-man opportunities. Wesleyan held a 35-27 ground ball advantage, and was 2-for-8 with the extra man. Wesleyan won the only other meeting between the two programs in 2007 by a score of 11-2 in Orlando, Fla.

Hamilton travels to Colby College for a NESCAC game on Saturday, March 17, at noon.