Men's lacrosse falls to No. 2 Tufts in 2012 opener
---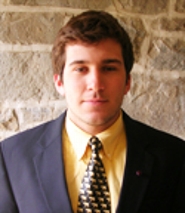 Kevin McCormick '12 and Beau Wood '14 each posted four goals and one assist to lead nationally ranked No. 2 Tufts University to a 15-8 win over Hamilton College in a NESCAC game at Hamilton's Steuben Field on March 10.

The game was the 2012 opener for both teams. Hamilton played lacrosse in the Liberty League from 1996 to 2011, and this was the Continentals' first NESCAC contest.

Peter Bowers '14 added three goals, and Geordie Schafer '12 chipped in two goals and one assist for the Jumbos. Geoff Sheasby '13 and Cole Bailey '15 tallied one goal and one assist apiece. John Heard '13, Sam Diss '13 and Ben Saperstein '12 were each credited with an assist. Nick Rhoads '12 won 19 of 25 faceoffs and collected a game-high 11 ground balls. Patton Watkins '14 made eight saves in goal.

Luke Sadoff '12 led the Continentals with two goals and one assist. Jon Leanos '12 scored a goal to go along with two assists, and Pax Anthos '14 tallied one goal and one assist. Paul Armideo '13, Henry Burchenal '12, Bryan Hopper '14 and Luke Sisler '14 scored the other goals for Hamilton.

Hopper won four faceoffs, and Michael Clarke '13 won both of his faceoff opportunities. Ed Reed '13 caused five turnovers, and Chad Berger '14 scooped up four ground balls. Max Vaickus '12 stopped eight shots in net.

Tufts (1-0 overall, 1-0 NESCAC) scored the first three goals of the second half to take the lead for good. Hamilton held a 6-5 lead at the break. But McCormick's third tally tied the score with 10:43 remaining in the third quarter, and Wood's third goal put the Jumbos ahead 7-6 just 14 seconds later. Schafer found the back of the net with 23 seconds left in the third to give Tufts a 10-7 lead heading into the fourth quarter.

Sadoff's goal with 9:50 remaining pulled the Continentals back to within 10-8. But Tufts scored the game's final five goals to pull away. Bailey sparked the spurt with a man-up goal with 8:39 left, and the Jumbos finished the run with goals from Bowers, Wood, Schafer and McCormick. Tufts outscored Hamilton 10-2 in the second half.

Tufts jumped out to an early lead in the first quarter with two goals in 37 seconds. Wood tallied his first goal just 39 seconds into the game, and McCormick doubled the Jumbos' lead with 13:44 left in the first.

Hamilton (0-1, 0-1) responded with goals by Leanos, Hopper and Sisler to take a 3-2 lead at the end of the first quarter. Tufts scored the next three goals for a 5-3 advantage with 7:52 left in the half. But the Continentals scored three straight goals and took a 6-5 lead into halftime. Anthos' man-up tally with 1:44 remaining gave Hamilton its one-goal lead.

Tufts held a 40-28 shot advantage, and won 19 of 26 faceoffs. The Jumbos went 2-for-6 on extra-man opportunities, while the Continentals were 1-for-3.

Hamilton hosts Wesleyan University for a NESCAC game on Sunday, March 11, at 1 p.m.