Men's lacrosse falls to St. Lawrence
---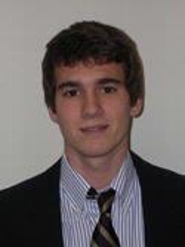 St. Lawrence University jumped out to a 5-0 lead in the first half, and went on to defeat Hamilton College 9-4 in the Liberty League regular season finale at Hamilton's Steuben Field on May 1.

St. Lawrence (8-6 overall, 3-3 Liberty) clinched a spot in the semifinals of the league tournament. Hamilton (10-4, 2-4) needed a win to make the postseason for the first time since 2006.

The Continentals climbed to within 6-3 midway through the third quarter and thought it had cut the deficit to two goals after Paul Armideo '13 found the back of the net. However, the goal was disallowed because the Continentals had too many players on the field. The Saints scored the next two goals and Hamilton didn't threaten again.

Henry Burchenal '12 paced the Continentals with two goals. Burchenal led Hamilton with 34 goals this year. Luke Sadoff '12 assisted on both Burchenal goals. Franke Holiber '10 and Corbin Brown '11 each scored one goal.

Max Vaickus '12 played all 60 minutes in goal and finished with 12 saves. Alex Duncan '10 collected a game-high eight ground balls and Paul Citarella '12 won 6 of 11 faceoffs.

St. Lawrence held a slight advantage in shots with 38, while Hamilton finished with 37. The Saints enjoyed a 35-27 edge in ground balls. Both teams won eight faceoffs. The Saints were 2 of 6 on extra-man opportunities and the Continentals scored on one of their two chances.