Men's lacrosse falls to Union
---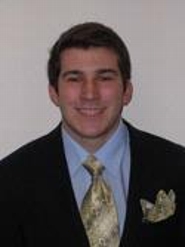 Union College led 3-0 after the first quarter and went on to defeat Hamilton College 10-5 in a Liberty League game at Hamilton's Steuben Field on April 7.
Five different Continentals scored in the loss. Luke Sadoff '12 scored one goal and assisted on another for Hamilton (6-2 overall, 0-2 Liberty). Alex Duncan '10 picked up a team-high four ground balls and Paul Citarella '12 won five faceoffs. Garrett Akie '12 played all 60 minutes in goal and made nine saves.
Union (7-1, 1-0) controlled the first quarter, scoring three goals and blanking Hamilton. With 11:14 left in the second quarter, Franke Holiber '10 put Hamilton on the scoreboard with his sixth goal this season. Luke Walsh '13 pulled the Continentals within one with his third goal this year with 6:08 left in the second.
That was as close as Hamilton would get as Union scored the next five goals to put the game out of reach. The Dutchmen scored twice late in the second quarter, added two more in the third and finished the run 53 seconds into the fourth quarter for an 8-2 lead. With 12:09 left, Sadoff found the back of the net to make it 8-3. The Dutchmen responded with a goal 1:15 later.
Henry Burchenal '12 scored off an assist from Sadoff with 7:57 remaining to make it 9-4. Burchenal leads the Continentals with 21 goals. With 2:02 remaining, Union stretched its lead back to six. Citarella scored for the second time this season with 56 seconds left for the final margin.
Hamilton held a slight 32-29 edge in shots, while Union had a 26-23 advantage in ground balls. The Dutchmen also won 12 of 18 faceoffs.
The Continentals return to action on Saturday, April 10, when they travel to play another league game against Vassar College.