Men's lacrosse finishes on a high note
---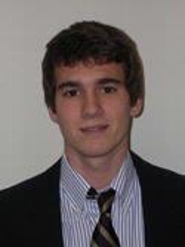 Henry Burchenal '12 scored three goals and Max Vaickus '12 made 15 saves to lead Hamilton College to a 10-6 win against St. Lawrence University in a Liberty League game at St. Lawrence's Hall-Leet Stadium on April 30.

Hamilton (11-3 overall, 3-3 Liberty) ended 2011 with a four-game win streak. The 11 wins are the most for the program since the Continentals also ended up 11-3 in 2006.

The Saints (4-10, 0-6) lost five of their last six games. St. Lawrence was just 1-for-6 on extra-man opportunities.

Jon Leanos '12, Luke Sisler '14 and Pax Anthos '14 all had two goals and one assist each. Leanos led the team and the league with 34 assists and 64 points. Chris Whelan '13 chipped in one goal and one assist, and Luke Walsh '13 was credited with one assist.

Sisler scooped up four ground balls and Paul Citarella '12 won eight faceoffs. Ed Reed '13 led the defense with three caused turnovers.

Caldwell Rohrbach '12 had a game-high five points for the Saints, who were unable to overcome 22 turnovers and nine failed clears. St. Lawrence finished with a 38-34 advantage in shots, and a narrow 11-9 lead in face-offs.

Davey Hovey '13 added two goals for St. Lawrence, while Justin Ingram '13 and Drake Paul '12 each added one. Goalie Jack Nuland '13 made 12 saves.

St. Lawrence held a 2-1 advantage after one quarter thanks to goals from Hovey and Ingram, while Burchenal's man-up goal got Hamilton on the board. The visitors then rattled off four straight goals in a span of 2:13 to take a 5-2 advantage in a dominant second quarter. Burchenal tied it at 2-2 before Leanos, Sisler and Anthos followed to give Hamilton a three-goal lead.

Rohrbach scored his first goal with 6:33 left in the second quarter to get the Saints back to within two at 5-3. Burchenal followed only 29 seconds later to cap the first half scoring, and put Hamilton up 6-3 at intermission.

St. Lawrence rallied early in the third quarter with back-to-back goals by Rohrbach and Hovey to get the home team within one at 6-5 with 9:38 left. Hamilton responded with three straight goals to close out the quarter and push its lead to 9-5. Whelan, Leanos and Anthos scored during the mini-run.

Despite St. Lawrence's 14-4 advantage in shots in the fourth quarter, it was the visitors who tacked on a goal by Sisler to push their advantage to 10-5 at 12:28. Paul scored with 9:37 to go, but the Saints were unable to beat Vaickus again.

Both teams finished with 23 ground balls. St. Lawrence struggled with clears (14 of 23) and turnovers.