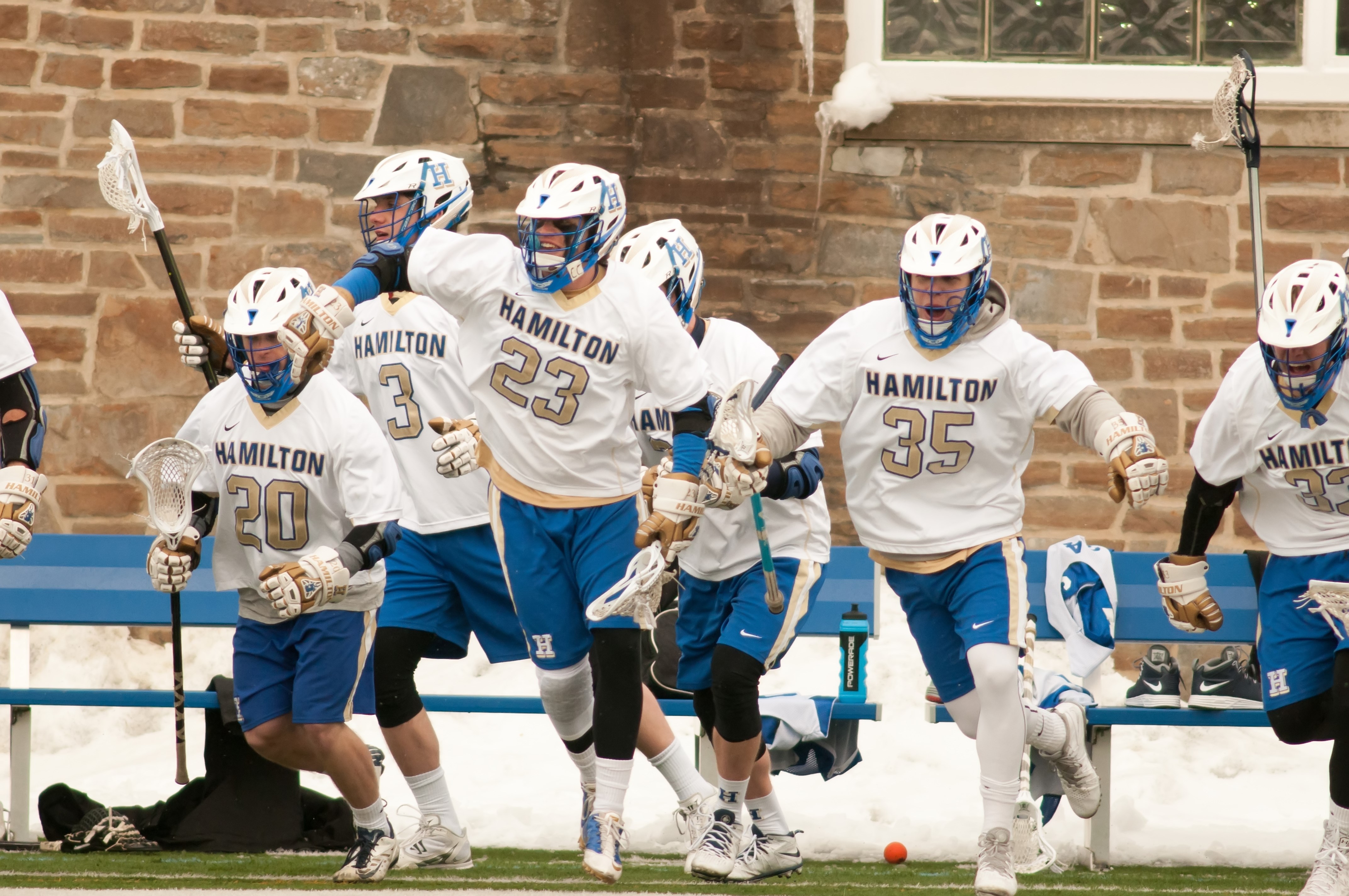 The Hamilton College men's lacrosse team opened its spring trip with a 12-8 non-conference win over Western Connecticut State University on Tuesday afternoon. The Continentals (4-2 overall) will play two more games in Florida.

Sam Sweet '16 led Hamilton with five goals. He added an assist to finish with six points, matching his career high. Matt Hrvatin '15 and Joe Ricciuti '16 added two goals apiece (Hrvatin's total matched his personal best).

Michael Alderman '18 recorded his first collegiate points, collecting a goal and an assist. Goals by J.D. Brachman '17 and Connor Morgan '15 rounded out Hamilton's scoring.

Trip Connors '17 won nine of 12 faceoffs and picked up a team-leading nine ground balls. Eric Zurmuehle '18 went seven for 12 at the faceoff X.

Will Driscoll '15 made nine saves and John Schisler '17 saw his first action of the season, stopping four shots in the final 11:30.

The Continentals are back in action on Thursday, March 19, facing Keene State College in another non-conference game at noon.