Men's lacrosse picks up road win at Clarkson
---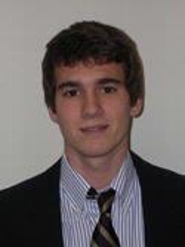 Henry Burchenal '12 scored a game-high three goals to lead Hamilton College to a 9-6 win over Clarkson University in a Liberty League game under the lights at Clarkson's Hantz Turf Field on April 17.
The Continentals (8-2 overall, 2-2 Liberty) scored the lone goal in the opening 15 minutes and tallied both goals in the fourth quarter for their second straight victory on the road. The Golden Knights fell to 3-10 overall and 2-2 in the league.
Six Continentals scored one goal each. Franke Holiber '10 and McCullough Shriver '13 scored one goal and had one assist apiece. Paul Citarella '12 recorded a game-high 10 ground balls and won 10 of 17 faceoffs. Max Vaickus '12 recorded 12 saves and allowed just three goals in more than 50 minutes in goal.

Holiber scored the lone goal in the first quarter to put Hamilton up 1-0. Clarkson tied the score 32 seconds into the second quarter. Burchenal scored his first goal one minute, 25 seconds later. Clarkson tied the score a second time with 6:19 left in the second. With just six seconds left in the first half, Stephen Lefebvre '11 scored an unassisted goal to give Hamilton a 3-2 lead at the break.
The Golden Knights opened the third period with a goal to tie the score 3-3 just 50 seconds in. Hamilton took control by scoring the next three goals for a 6-3 lead with 11:08 remaining in the third. Burchenal scored twice and Luke Sadoff '12 added one within 35 seconds.

Clarkson answered with two straight goals to cut Hamilton's lead to one. With 4:59 left in the third, Paul Armideo '13 scored an unassisted goal to stretch Hamilton's lead to two. However, Clarkson scored with 3:34 remaining to make the score 7-6.
The Golden Knights didn't score again as Vaickus made five saves in the fourth quarter. Shriver and Jon Leanos '12 scored the final two goals to clinch the victory. Hamilton outshot Clarkson 34-30, and held a 24-18 advantage in ground balls.
The Continentals return to action on Wednesday, April 21, when they travel to Skidmore College for another league game.