Men's lacrosse picks up win over Vassar
---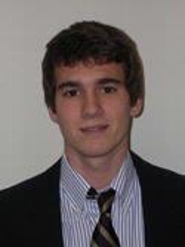 Henry Burchenal '12 led Hamilton College with four goals in a 10-5 win over Vassar College in a Liberty League game at Vassar's Gordon Field on April 10.
Burchenal leads the team with 25 goals and 31 points. The Continentals (7-2 overall, 1-2 Liberty) scored five goals in the fourth quarter to put the game out of reach.

James Hohm '12 scored two goals, while Jon Leanos '12 tallied one goal and three assists for the Continentals. Alex Duncan '10 had an assist, seven ground balls and won 7 of 10 faceoffs. Garrett Akie '12 and Max Vaickus '12 played one half each in goal and combined to make 11 saves. Paul Citarella '12 won 6 of 9 faceoffs and picked up five ground balls.
Burchenal scored the first two goals of the game and Luke Walsh '13 added one to give the Continentals a 3-0 lead with 2:54 left in the first quarter. Vassar (3-7, 0-3) scored with 1:10 left in the first to make the score 3-1, but Hamilton responded quickly in the second quarter with goals by Burchenal and Franke Holiber '10 to open up a 5-1 lead.
The Brewers got back on the board, scoring a goal with 8:17 left in the second quarter, and finding the back of the net again 1:06 into the third to make the score 5-3. Vassar shut out Hamilton's offense for the entire third quarter.
The teams traded goals in the first three minutes of the fourth period, but it was all Hamilton the rest of the way. Alex Paganelli '12 scored 2:06 into the fourth, and the Brewers scored 37 seconds later to make the score 6-4. The Continentals scored four of the game's last five goals, silencing Vassar's hopes of a comeback. Hohm scored both of his goals in the fourth quarter.
Hamilton outshot Vassar 26-23, and Vassar held a slight advantage in ground balls with 38 to Hamilton's 35.
The Continentals travel to play another league game at Clarkson University on Saturday, April 17.