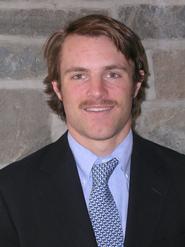 Hamilton College men's lacrosse midfielder Bryan Hopper '14 (Ridgewood, N.J./Lawrenceville School) has been honored twice this week by the U.S. Intercollegiate Lacrosse Association (USILA).

Division III North/South Senior All-Star Game | Scholar All-America Team

Hopper was selected to participate in the 2014 USILA/LaxWorld Division III North/South Senior All-Star Game at M&T Bank Stadium in Baltimore on Sunday, May 25, at 10 a.m. Hopper is one of 33 players on the North roster.

Hopper received 2014 USILA Scholar All-America Team honors as well. Everyone on the team must be nominated by his coach and be a senior in academic standing with a cumulative grade point average of 3.0 or better on a 4.0 scale. Team members must be an All-American, a member of one of the North/South all-star game teams, or an outstanding conference player.

The 2013 and 2014 team co-captain was a two-time NESCAC all-conference selection, including the first team this year. He played in all but one game and made 12 starts for the Continentals. He was the team's fourth-leading scorer with 25 points (19 goals, six assists), picked up 31 ground balls and collected four caused turnovers. In his three-year Hamilton career, Hopper scored 73 points on 54 goals and 19 assists in 41 games.