Men's lacrosse players are all-league
---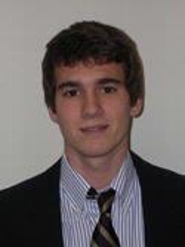 Five Hamilton College men's lacrosse players were honored by the Liberty League on May 6 when the league announced its 2010 end-of-season award winners.
Henry Burchenal '12 (Summit, N.J./Pingry School) and Rob Dickson '10 (Darien, Conn./Brunswick School) were voted to the all-league second team. Corbin Brown '11 (Lincoln, Mass./Milton Academy), Jon Leanos '12 (Long Valley, N.J./Delbarton School) and Luke Sadoff '12 (Massapequa, N.Y./Massapequa HS) were placed on the honorable mention list.
Burchenal led the league in goals per game and was ranked second in points per game. He led Hamilton with 34 goals and 41 points, and added 40 ground balls.
Dickson was all-league honorable mention one year ago. He started all 14 games on defense and picked up 16 ground balls. He helped lead a defense that surrendered 88 goals in 14 games, which is an average of just 6.29 per game.
Leanos was the 2009 rookie of the year and all-league honorable mention. He tied for third in the league in assists per game and was sixth in points per game. He led the Continentals with 20 assists and was second with 37 points.
Brown made the team as a long-stick midfielder. He scored three goals and scooped up 31 ground balls in 13 games.
Sadoff started all 14 games, scored nine goals and ranked second on the team with eight assists. He picked up 24 ground balls and tied for fourth on the team with 17 points.
Hamilton finished the year with an overall record of 10-4. The 10 victories are the most since the 2006 squad won 11 games. The Continentals tied for fifth place in the league standings with a 2-4 league record.