Two men's lacrosse players selected for senior all-star game
---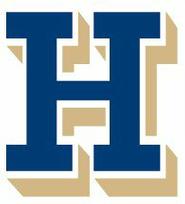 Hamilton College's Jon Leanos '12 (Long Valley, N.J./Delbarton School) and Luke Sadoff '12 (Massapequa, N.Y./Massapequa HS) have been selected to play in the 2012 U.S. Intercollegiate Lacrosse Association/LaxWorld Division III Senior North-South Game.

The 71st annual game will be held on Friday, May 25, at Harvard University in Cambridge, Mass.. The start time is set for 3 p.m.

Leanos received the 2012 Jack B. Riffle Award as the outstanding Hamilton male athlete in the senior class. He was a unanimous selection to the 2012 NESCAC all-conference first team, and the attackman was named NESCAC Player of the Year.

Leanos was a three-time Liberty League all-league selection, including first team honors in 2011. He was named the Liberty League Rookie of the Year in 2009. Leanos finished his career ranked fourth on Hamilton's all-time list with 179 points, and tied for fourth with 92 assists. He also scored 87 goals.

Sadoff was selected to the 2012 NESCAC all-conference second team at midfield. He ranked 11th in the conference with 16 assists and 12th with 38 points. Sadoff was a 2010 all-Liberty League honorable mention selection.

Leanos and Sadoff were 2011 and 2012 team captains. They helped lead the Continentals to a 9-6 overall record, including a 5-5 mark in the conference. Hamilton reached the NESCAC Championship quarterfinals in the Continentals' first year in the conference. It was Hamilton's first postseason appearance since 2006. The Continentals competed in the Liberty League for lacrosse from 1996 to 2011.