Men's lacrosse upsets No. 5 Tufts
---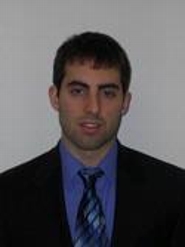 Hamilton College's Paul Armideo '14 scored four goals and the Continentals opened 2013 with a 10-9 NESCAC victory over nationally ranked No. 5 Tufts University at Tufts' Bello Field on March 9.

Bryan Hopper '14 and Luke Walsh '13 added two goals apiece for the Continentals. John Zimmerman '15 recorded one goal, a pair of assists and four ground balls. Nate Menninger '16 scored his first collegiate goal, won 13 of 20 faceoffs and led the team with 10 ground balls. Chris Whelan '13 and Pax Anthos '14 were credited with one helper apiece.

Hamilton's Mike Clarke '13 led all players with three caused turnovers and added three ground balls. Will Driscoll '15 made seven saves in his first career start in goal.

Jack McDermott scored two goals, passed out one assist and led the Jumbos with five ground balls. John Uppgren chipped in a pair of goals and Connor Bilby, John Heard, Sam Diss, Chris Sawyer and Ben Saperstein all scored for Tufts. Blake Wood finished with two caused turnovers and Justin Chang won 8 of 20 faceoffs. Patton Watkins made 15 saves.

The Continentals (1-0 overall, 1-0 NESCAC) grabbed a 1-0 lead on a goal by Armideo just 2:15 into the first quarter. Zimmerman picked up the assist. Tufts answered on goals by Uppgren and Diss and went in front 2-1 with 5:04 left in the first. It turned out to be the only lead of the day for the Jumbos. Armideo tallied his second goal 34 seconds later and the score was tied 2-2 at the end of the quarter.

Goals by Zimmerman, Walsh and Hopper opened the second quarter and put Hamilton ahead to stay. The teams exchanged goals before Heard scored with 24 seconds left in the half and pulled the Jumbos within 6-4 at the break.

Uppgren netted his second goal midway through the third quarter and slashed the Continentals' lead to 6-5. Armideo responded with his third goal 59 seconds later and Hamilton was up, 7-5.

Tufts (0-1, 0-1) made it 7-6 with 6:09 remaining in the third on a goal by McDermott, but two Hamilton goals scored just 12 seconds apart extended the lead to 9-6 through three quarters. Armideo notched his fourth of the day on an assist from Zimmerman with 4:02 left, and Menninger won the ensuing faceoff and took it all the way for the score.

Hamilton grabbed its largest lead at 10-6 just 1:40 into the fourth quarter on a goal by Walsh. However, the Jumbos started to rally with seven minutes left on a goal by Sawyer, and Bilby brought Tufts within 10-8 with 5:25 to go. But Hamilton's defense stepped up late, and the Jumbos mustered just one more goal with 33 seconds left. Menninger won the final faceoff, and Matt Hill '13 scooped up the ground ball and ran out the clock.

Hamilton enjoyed a 52-28 shot advantage and won 14 of 23 faceoffs. The Jumbos were without 27 players who are serving a two-game suspension for an on-campus incident that occurred in the fall.

The Continentals continue their road swing with another NESCAC game at Wesleyan University on Sunday, March 10.