Men's lacrosse wins first league game
---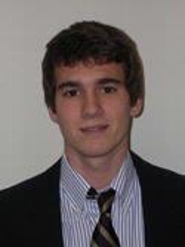 Henry Burchenal '12 scored three goals to lead Hamilton College to a 10-4 win against Vassar College in a Liberty League men's lacrosse game at Hamilton's Steuben Field on April 9.

Burchenal leads the Continentals with 21 goals. Pax Anthos '14 chipped in two goals as seven Hamilton players scored at least one. Chris Whelan '13 and Jon Leanos '12 added one goal and two assists apiece. Leanos leads the team with 22 assists and 40 points. Luke Sisler '14, Luke Walsh '13 and Paul Citarella '12 tallied one goal each. McCullough Shriver '13 was credited with two assists and Steve Lefebvre '11 had one.

Max Vaickus '12 made six saves and allowed just two goals in 48-plus minutes in goal. Vaickus also picked up five ground balls. Citarella won 10 of 12 faceoffs and scooped up six ground balls. Mike Fiacco '13, Claeson Dillon '14 and Adam Kelsey '13 caused two turnovers each.

Christopher Toffoli '12 paced Vassar with two goals. Jack Gross '12 had one goal and one assist, Max Herman '14 scored his team-high 12th goal and Jeff Lee '12 had an assist.

Alex Tice '11 started in goal and made 10 saves in the first half. Andrew Nicol '14 relieved Tice and stopped six shots in 30 minutes. Sam Seymour '11, Ryan McCarthy '13, Zach Beauchamp '11 and Rob Rooney '11 had three ground balls each. Beauchamp and Jeremy Gottlieb '12 caused two turnovers apiece.

Hamilton (7-2 overall, 1-2 Liberty) led 4-0 after the first quarter, and Anthos made it a 5-0 advantage with an unassisted goal with 12:51 left in the second. Toffoli finally put the Brewers on the scoreboard with a man-up goal with 2:46 remaining in the half. The Continentals held a 5-1 lead at the break.

Vassar (2-6, 0-3) trailed 6-2 with 7:51 left in the third quarter when a Hamilton player was sent off for one minute for an illegal body check. Instead of the Brewers using the penalty to their advantage, the Continentals took the opportunity to seal their first league victory.

Midway through the penalty, Toffoli fired a shot wide of the goal, and Vaickus picked up the loose ball. Hamilton cleared the ball into its offensive zone, and Burchenal scored the first man-down goal with 7:08 remaining. Citarella won the ensuing faceoff, picked up the ground ball and sprinted towards the goal. He found the back of the net for his first goal this year, and an 8-2 lead for the Continentals on a second man-down tally with 6:59 left in the third.

Hamilton enjoyed a 36-18 shot advantage, and had 34 ground balls to 22 for Vassar. The Continentals won 13 of 17 faceoffs and were successful on 18 of 20 clear attempts. The Brewers had 23 turnovers and just 15 good clears on 26 attempts.

Hamilton improved to 4-0 at home and 13-0 all-time against Vassar. The Brewers, who entered the game with an average of five goals per contest, lost their fourth in a row.

The Continentals travel to Keuka College for a non-league game on Wednesday, April 13. Vassar hosts SUNY Cobleskill on Wednesday in non-league action.