Men's lacrosse wins third straight
---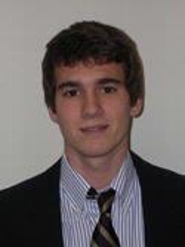 Henry Burchenal '12 scored four goals to lead Hamilton College to a 9-5 win over Lasell College in a non-league game at Lasell's Grellier Field on March 20.

The Continentals (3-0 overall) have started their season with three wins for the first time since 2006, when they won their first five games. Paul Armideo '13 set up three Burchenal goals and added a goal of his own. Paul Citarella '12 won 11 of 17 faceoffs and tied a game high with five ground balls.

Hamilton goalkeepers Garrett Akie '12 and Max Vaickus '12 shared time in the net and turned away four shots apiece. Akie held the Lasers (1-4) scoreless through the first 30 minutes and Vaickus came on in the second half to secure the win.

The Lasell goalie made three quick saves in the opening three minutes as possession was held entirely by the visitors. Lasell's first scoring opportunity came at the 9:56 mark with a diving shot but Akie deflected the attempt. Lasell tested Akie three more times in the quarter, all of which were turned away.

Hamilton took the lead with 6:17 left in the first when Luke Walsh '13 found Burchenal perched in front of the Lasers' net for a goal. Burchenal scored the next two goals on identical plays, as he cut through the middle and ripped a shot off passes from Armideo to put the Continentals ahead 3-0 early in the second quarter.

Lasell scored 1:12 into the third quarter with a shot to the lower left corner. John Ogden '13 retaliated by driving through Lasell's coverage to fire in an unassisted goal with 9:56 left in the third. Four minutes later during an extra-man opportunity, the Lasers redirected a pass into the Continentals' cage to make the score 4-2.

Armideo added to Hamilton's lead with 3:46 remaining as he picked up a ground ball and sprinted from just past midfield to score. Luke Sadoff '12 tallied the eventual game-winner with 41 seconds left in the quarter after he picked off a clear attempt by Lasell and fired a shot from two steps beyond the restraining line on a wide-open net. Lasell recorded its third goal with 12 seconds left to pull within 6-3.

Lasell closed the gap to 6-4 with 12:45 left in the fourth quarter. One of the Lasers picked up a loose ball, found a teammate just outside Hamilton's crease and sent a shot behind Vaickus.

The tandem of Armideo and Burchenal struck again with 7:40 remaining followed by another unassisted Laser goal at 5:02. James Hohm '12 scored off an assist from Jon Leanos '12 with 3:51 left, and Leanos added a goal with 3:20 remaining for the final margin. Leanos and Corbin Brown '11 finished with five ground balls apiece. Hamilton held a 31-22 advantage in shots.
The Continentals travel to play Drew University in non-league action on Wednesday, March 24.