Men's lacrosse wins third straight game
---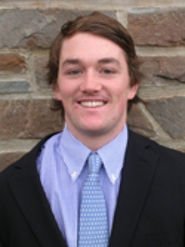 Hamilton College scored the first six goals and the Continentals cruised to a 14-3 non-conference win against SUNY Oneonta in Oneonta, N.Y., on April 4.

Chris Whelan '13 and Matthew Hrvatin '15 led Hamilton's offense with two goals and one assist apiece. The three points are the first of Hrvatin's collegiate career. Henry Burchenal '12 scored two goals and Jon Leanos '12, Luke Sadoff '12 and John Zimmerman '15 chipped in one goal and one assist each.

Paul Armideo '14, Pax Anthos '14, Luke Walsh '13, Bryan Hopper '14 and Michael Clarke '13 notched one goal each and Jack O'Brien '15 was credited with one assist. Leanos picked up four ground balls and Paul Citarella '12 won half of his 16 faceoffs.

Max Vaickus '12 started in goal and stopped all seven shots he faced in the first half. Vaickus has not allowed a goal for four straight quarters. Garrett Akie '12 relieved Vaickus at the start of the third quarter and made seven saves. Barrett Meister '14 took Akie's place midway through the fourth quarter and finished with one save.

Tyler Jennings, Jim van de Veerdonk and Matt Salerno scored the goals for Oneonta. Van de Veerdonk scooped up nine ground balls and won 9 of 16 faceoffs. Chris Miles made 15 saves in 53-plus minutes in goal.

The Continentals (4-4 overall) grabbed a 1-0 lead on Leanos' 17th goal with 10:22 left in the first quarter. Leanos leads the team in goals and in points with 26. He fed Burchenal for a 2-0 advantage 53 seconds later. Sadoff made it 3-0 with 5:22 remaining, and Hopper provided a four-goal cushion with 3:35 left.

Hamilton continued to pour it on in the second quarter. Anthos scored with 13:28 remaining and Armideo put the ball in the back of the net for a 6-0 lead with 5:36 left. Sadoff assisted on Armideo's goal. Sadoff and Leanos are tied for the team lead with nine helpers apiece. Jennings finally put the home team on the scoreboard just 22 seconds into the third quarter.

The Continentals -- winners of three straight -- enjoyed a 48-25 shot advantage and picked up 46 ground balls to Oneonta's 27. The Red Dragons (2-6) were successful on just half of their 24 clear attempts. The three goals are the fewest allowed by Hamilton in 2012.

The Continentals return home to face Bates College in NESCAC action on Saturday, April 7.