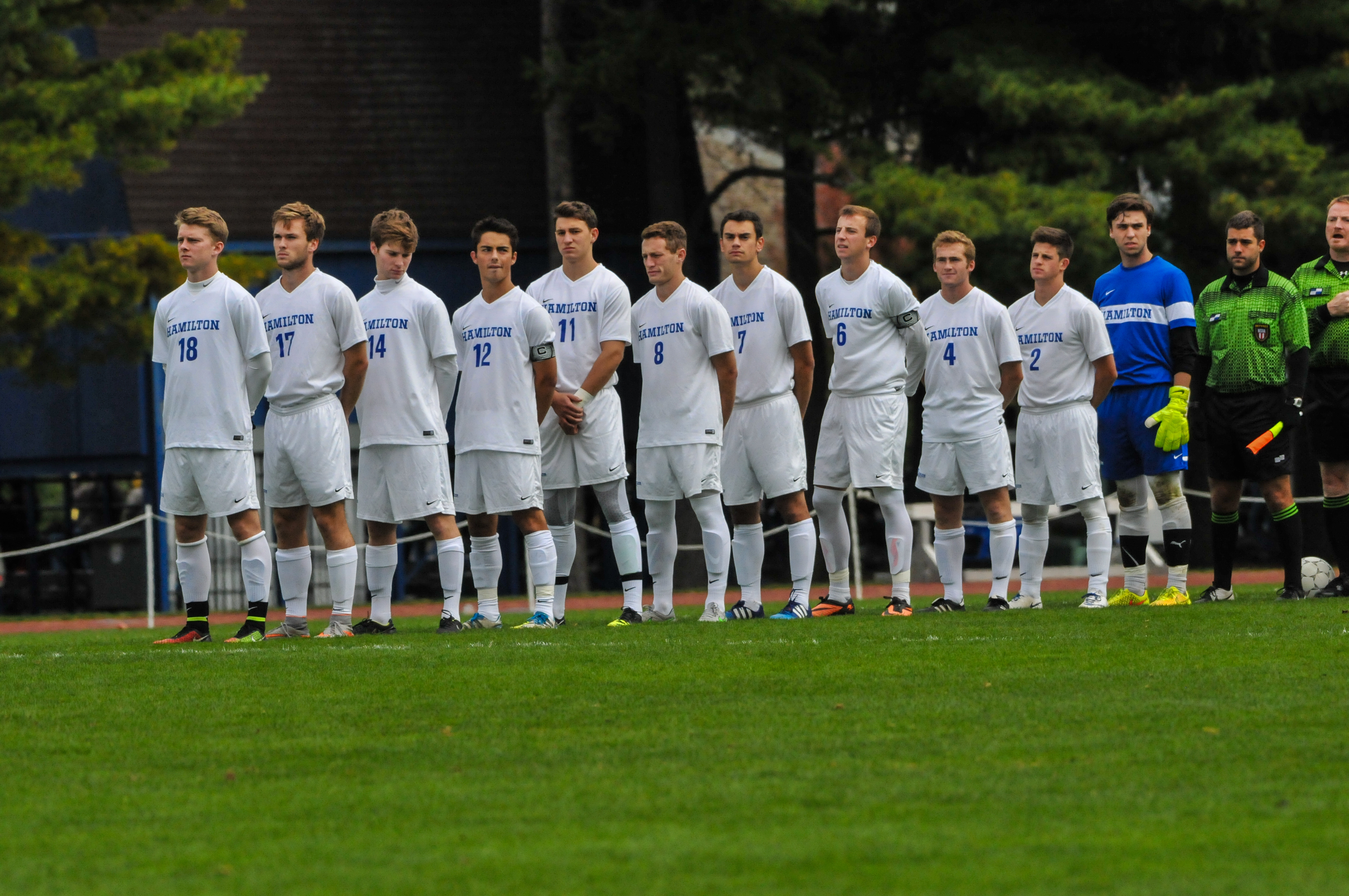 The Hamilton College men's soccer team dropped a 2-0 NESCAC contest at Bowdoin Saturday afternoon. With the loss, the Continentals fell to 5-8-0 overall and 2-6 in conference play.

Box score

The Polar Bears (6-3-2, 2-3-2 NESCAC) used first-half goals by Andrew Jones and Nick DiStefano to claim their second straight win.

Jones opened the scoring midway through the period, off assists from Cedric Charlier and Connor Keefe. Charlier stole the ball in Hamilton's defensive end and slipped a quick pass inside the box to Keefe, who fed Jones with another touch, allowing Jones enough space to arc a shot inside the left post.

Bowdoin doubled its lead with 2:30 left in the half. Sam Ward served DiStefano with a long ball from midfield down the left line, setting up DiStefano behind the defense, where he carried the ball into the box for a one-on-one with Hamilton goalkeeper Harris Pollack '17 and found the right side of the net.

The Continentals' most promising scoring opportunity came with under seven minutes remaining as Zack Becker '16 offered up a shot from the left side that required Stevie Van Siclen to stop. Bowdoin outshot Hamilton by an 8-4 margin.

The Continentals play their final road game Wednesday, facing Williams at 3 p.m.