Men's soccer blanked at Middlebury
---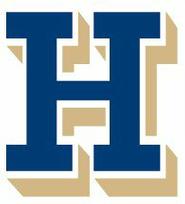 Middlebury College scored one goal in each half and the Panthers shut out the visiting Hamilton College Continentals 2-0 in a NESCAC game played in Middlebury, Vt., on Oct. 13.

Box Score

Sam Peisch and Dan Skayne scored the goals for Middlebury and Adam Glaser was credited with an assist. Ethan Collins didn't need to make a save as he posted the shutout.

Fred Porges '14 started in goal for Hamilton (2-5-3 overall, 1-3-3 NESCAC) and made three saves in the first half. Harris Pollack '17 relieved Porges at the break and played the final 45 minutes.

Middlebury (5-3-1, 4-3-1) struck 11:30 into the first half with the first goal this year for Peisch. After a shot by Noah Goss-Woliner was blocked, Peisch gathered the ball on the right side from 17 yards out and fired a low, hard shot into the far side of the net.

Hamilton's best chance to score came in the 22nd minute after a restart. Leo Nizzi '14 served the ball from the left side and Jacob Frost '15 skipped it towards the goal where it bounced off the far post before the ball was cleared. The Panthers' Goss-Woliner fired a shot just high from 20 yards out in the 33rd minute, and Glaser was denied from 15 yards on a diving save by Porges.

Hamilton nearly tied the score in the 68th minute but a low, hard cross along the end line by John McGuinnis '16 didn't connect. Middlebury sealed the win with just 1:05 remaining. Glaser won the ball in transition down the right wing and carried it down the wing at full speed. Skayne beat his man and one-touched a great crossing pass from Glaser into the back of the net for his second goal this year.

The Panthers enjoyed a 16-4 shot advantage, including 7-1 in the second half. Both teams took two corner kicks.

The Continentals host Colby College for another NESCAC game on Saturday, Oct. 19, at 2:30 p.m.