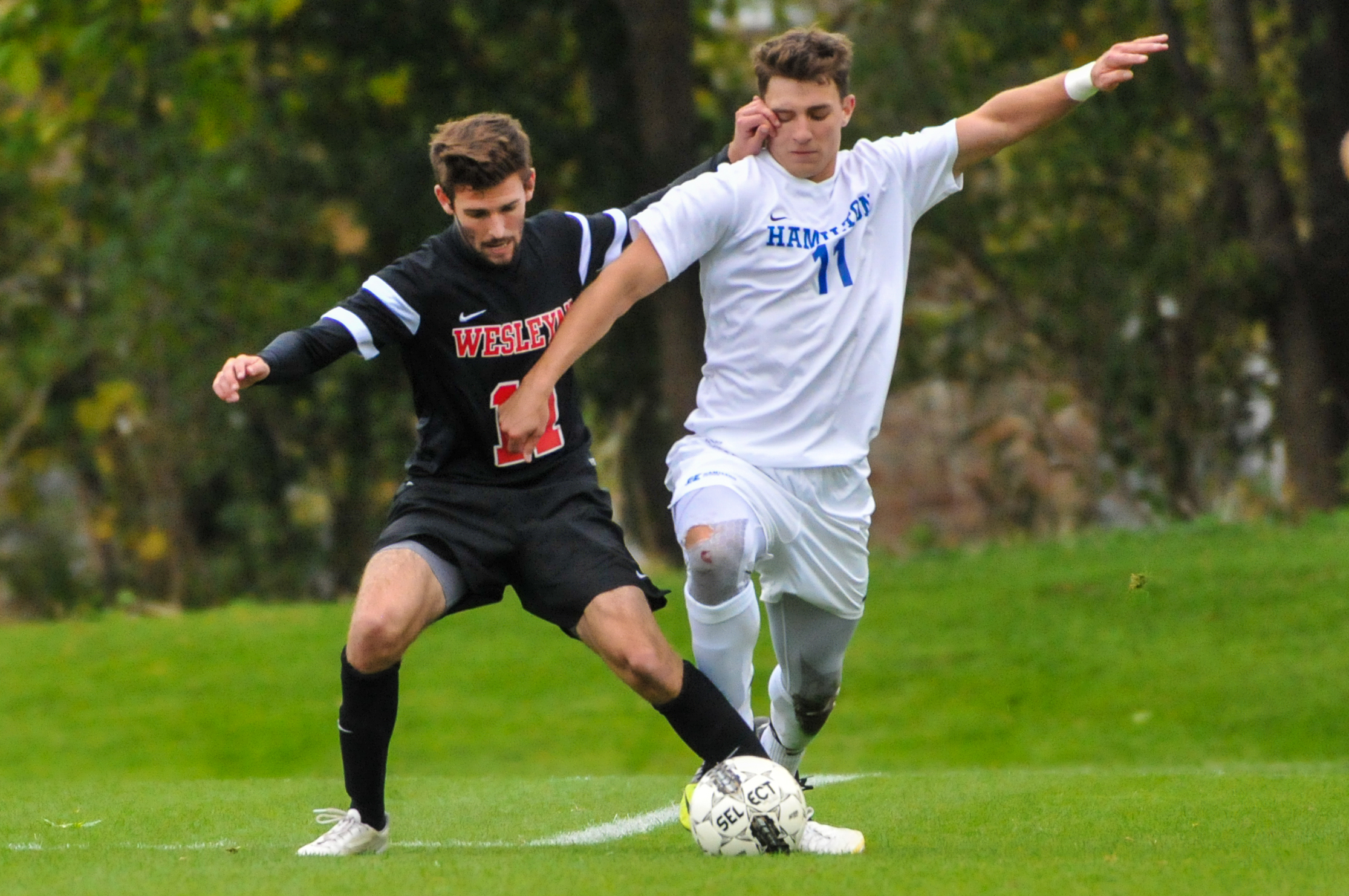 The Hamilton College men's soccer team evened its record with a 2-0 non-league win over Ithaca Tuesday at Ithaca's Carp Wood Field. The Continentals (5-5-0 overall) scored a pair of second-half goals to seal the victory.

Box score

Myles Pindus '19 and Alex Cadet '17 scored second-half goals in a six-minute span early in the second half and Harris Pollack '17 made seven saves as the Hamilton defense recorded its third shutout of the season. Pollack's seven stops were his highest total for a regulation game this fall.

Pindus got the visitors on the board 6:11 into the second half, converting an opportunity off a corner kick for his second goal of the season. Erich Marcks '16 played the ball in front of the box where Eli Morris '18 sent a header bouncing off the post. The rebound came to Pindus, who put it into the net to give Hamilton the lead. Morris picked up his first collegiate assist on the play.

Hamilton victimized Ithaca goalkeeper Zach Jacobsen with another rebound goal 5:49 later. Jacobsen stopped a shot by Marcks – one of just two saves he made – but Cadet beat Jacobsen for his first career goal.

The Continentals doubled up the Bombers, outshooting them 26-13 for their highest single-game shot total since a 3-1 win over Bates Sept. 29, 2012.

The win was Hamilton's second in a row over Ithaca, who's lost three straight (all by shutout). The Continentals have won eight of their last 10 non-league games.

The Continentals, who had beaten defending national champion Tufts in their previous game, return to NESCAC competition Saturday, hosting Amherst at 1:30 p.m. The Lord Jeffs moved up to second in the latest national coaches poll.