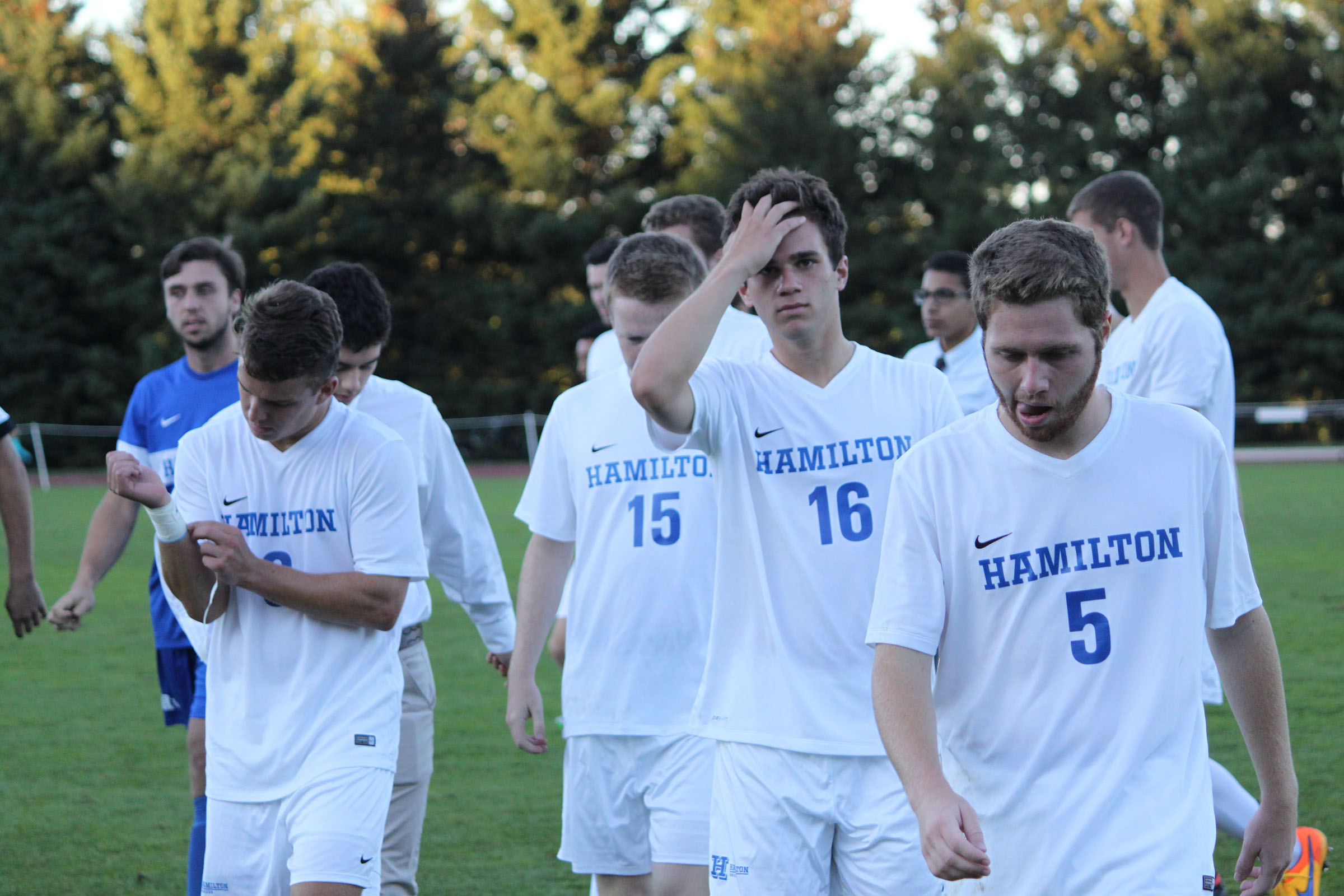 Hamilton College's Myles Pindus '19 scored his first collegiate goal in the Continentals' 2-1 NESCAC loss against the host Connecticut College Camels at Freeman Field on Saturday afternoon.

Box Score

Erich Marcks '16 and Spenser Heller '17 were credited with assists on Pindus' goal, which he scored with 3:48 left in the second half. Heller unloaded with a corner kick from the right side. Marcks controlled it to Pindus, who chipped it in. Harris Pollack '17 made six saves for Hamilton (3-3-0, 1-2), which had won its previous three games.

Ben Manoogian paced the Connecticut Coll. offense with a goal and an assist, and Austin DaCunha stopped two shots. The Camels (5-2-0, 2-2) held a 14-5 shot advantage and took 10 corner kicks to two for the Continentals. Connecticut Coll. completed a perfect 3-0 week.

Ousmane Dieng put Connecticut Coll. on the scoreboard in the 35th minute and the Camels led 1-0 at the break. Manoogian was able to hit Dieng in stride as he was sprinting toward the goal. Dieng beat Pollack, who had moved off his line, with a low shot.

The score remained 1-0 until the 85th minute when Manoogian gave Connecticut Coll. an insurance goal that proved to be important after Pindus cut the Camels' lead in half less than two minutes later. Matthew Bitchell and Mark Leon picked up the assists. Leon cycled the ball into the box from the right side and connected with Bitchell, who dished it off to Manoogian for the score.

Hamilton travels to Middlebury College for another NESCAC contest on Tuesday, Sept. 29, at 4:30 p.m.